A CORRELATION BETWEEN VOCABULARY MASTERY AND READING COMPREHENSION OF EIGHTH-GRADE STUDENTS OF SMP TP. 45 DENPASAR
Keywords:
Vocabulary Acquisition, Reading Comprehension
Abstract
This study aims to clarify the relationship between vocabulary acquisition and reading comprehension. This study is a correlation study. Samples are selected using a random sampling technique and consist of 30 students. To collect the data, the researchers also used two types of tests. Fill in the blanks for the vocabulary proficiency test and the short answer reading comprehension test. In addition, the data collected were analyzed using the SPSS 20.0 program. The results of the paired sample t-test are bilateral significant values ​​from the student's vocabulary and reading comprehension  010. The results showed that the variances of the significance values ​​of the t-test were relatively equal due to the greater significance. From 0.05. The result of calculating the correlation between the student's vocabulary and reading comprehension in reading comprehension was r = 813. From the results, it can be concluded that there is a significant correlation between vocabulary and reading comprehension in the 8th-grade students of SMP TP.45 Denpasar in 2021/2022.
Downloads
Download data is not yet available.
References
Harmer. (2007). The Practice of English Language Teaching (Fourth ed.). England: Pearson Education Limited.
Patel, M.F. & Jail P. M. (2008). English Language Teaching. Sunrise Publisher and Distributors.
Klingner. J.K 2007 Teaching Comprehension to Students with Learning Difficulties. London: The Guildford Press
Krismayani, N. W. (2015) The Application of Murder Technique to Improve Reading Comprehension
Richards, J. C. & Renandya, W.A. (2002). Methodology in Language Teaching. New York: Cambridge University Press.
Sedita, J. (2005). Effective vocabulary instruction. Insights on Learning Disabilities
Tarigan, H. G. (2015). Berbicara Sebagai Suatu Keterampilan Berbahasa. Bandung: Angkasa.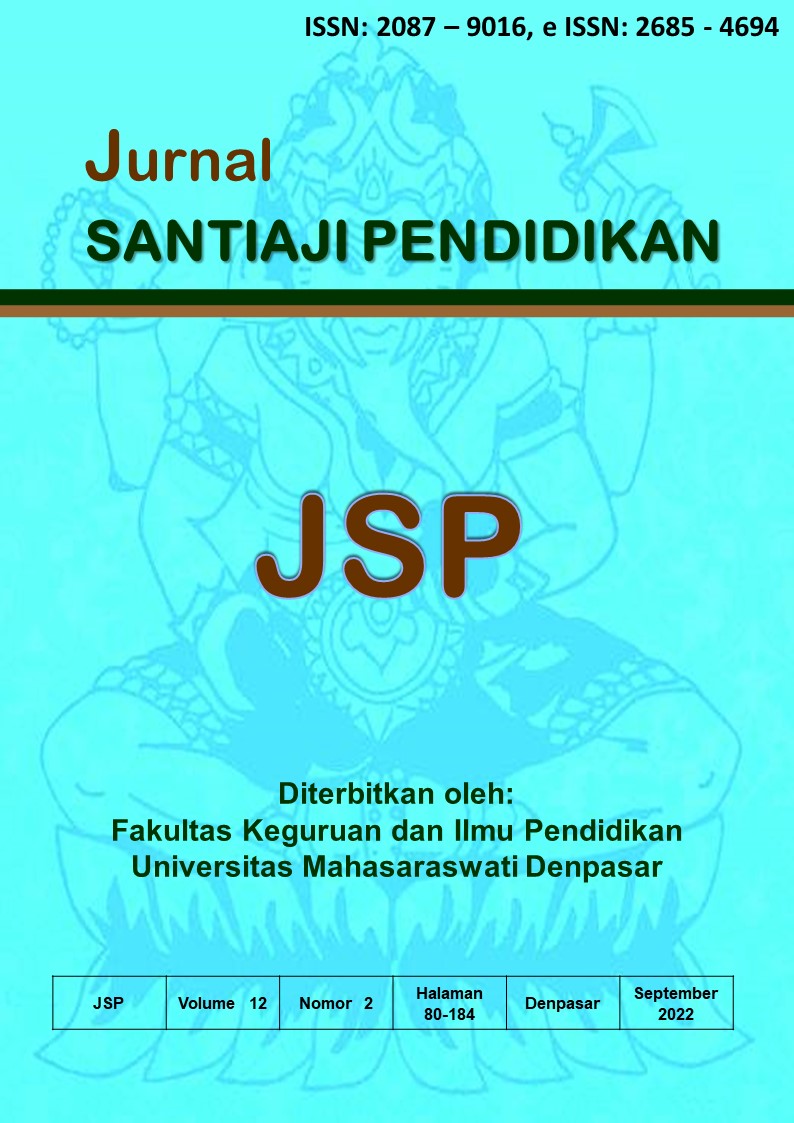 Downloads
License
Copyright (c) 2022 FKIP Unmas Denpasar
This work is licensed under a Creative Commons Attribution 4.0 International License.