TATALAKSANA FLAP PADA RONGGA MULUT
Keywords:
Flap, high semilunar flap, mid-level flap, envelop flap
Abstract
There are many oral surgery procedure that uses a variety of flap. The flap is opening of mucosa and gingival separated from the underlying tissue to expand the field of view and access to the bone and root surface. There are several designs of fullthickness flap, partial, high semilunar flap, flap mid-level and the envelope flap. Each design of the flap has the thickness flap position advantages and disadvantages that can be used in a wide variety of surgical procedures. Flap design is determined by the operator, and also depends on the purpose of the surgery. The entrance to the bone and root surface tissue, as well as the final position of the flap must be considered in designing the flap. By knowing the technique of flap design will help to minimize surgical trauma that would happen later.
Downloads
Download data is not yet available.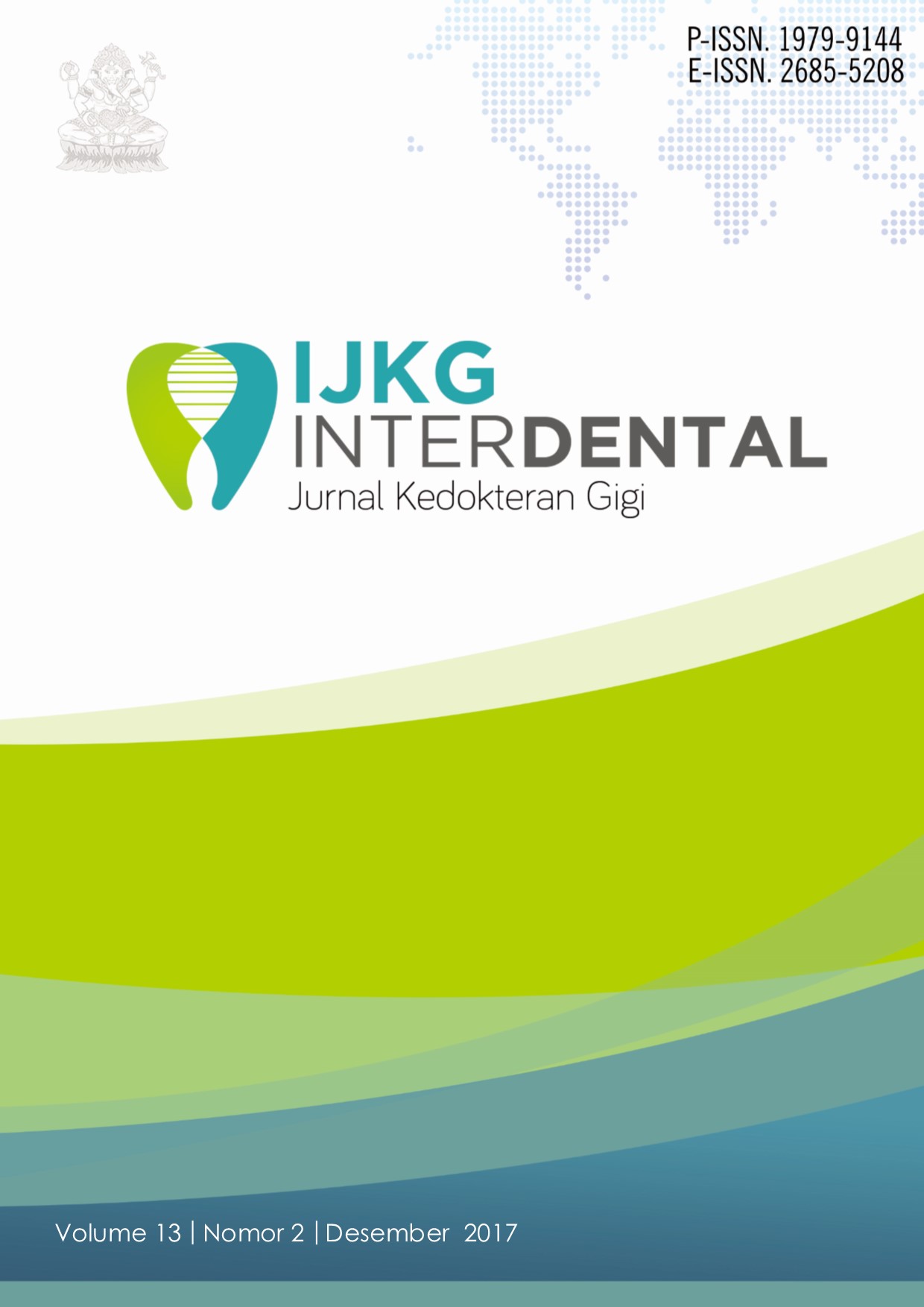 Downloads
How to Cite
Poernomo, H. (2017). TATALAKSANA FLAP PADA RONGGA MULUT. Interdental Jurnal Kedokteran Gigi (IJKG), 13(2). https://doi.org/10.46862/interdental.v13i2.361