TINGKAT PENGETAHUAN KESEHATAN GIGI PADA ORANG TUA ANAK USIA PRASEKOLAH
Keywords:
oral health knowledge, parents, preschool children
Abstract
Oral health in children plays a very important role as it lays down the foundation for healthy permanent teeth. Parents' knowledge have impact on maintenance of young children's oral health. Purpose: To explore dental health knowledge of preschool children's parent, so can be designed the right education media for them. Explorative study was conducted to 129 mother of 4-6 year old from four kindergarten-schools was chosen by quote sample at the Saraswati Denpasar Foundation. Data were collected using questionnaires and structured interview. The parents have good knowledge of some aspect of oral health, but lacked knowledge about the oral hygiene maintain and transmission of dental infections. Their good knowledge is not supported by positive support behaviors of oral health for their children.All of mother using whats app (WA) social media. Preschoolers parents have good dental health knowledge, but it is necessary to increase awareness and behavior of oral health in their children considering their health of primary teeth is very important. WA can be used as an educational medium.
Downloads
Download data is not yet available.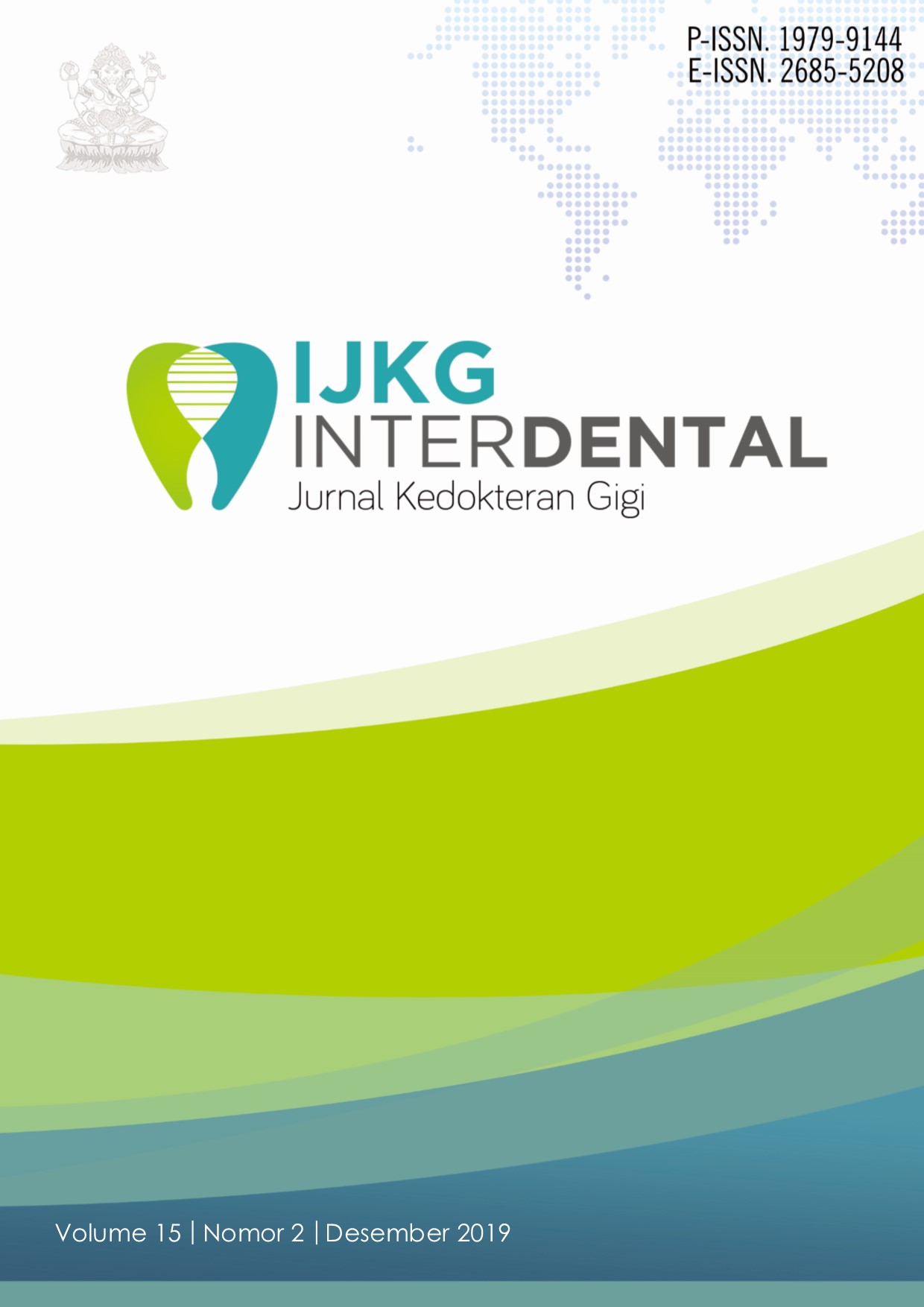 Downloads
How to Cite
Rahina, Y., DIGAA, C. I., IWA, W. P., & Duarsa, P. (2019). TINGKAT PENGETAHUAN KESEHATAN GIGI PADA ORANG TUA ANAK USIA PRASEKOLAH. Interdental Jurnal Kedokteran Gigi (IJKG), 15(2). https://doi.org/10.46862/interdental.v15i2.593