PENGENALAN KOSAKATA COVID-19 DALAM BAHASA JEPANG MELALUI AUDIO VISUAL DI SMK SARASWATI 3 DENPASAR
Abstract
2020 became a hard year for global society. Since March, 2020, school is closed. All learning process is going by online. On the situation like this, Japanese Literature Study Program, Faculty of Foreign Language, Denpasar Mahasaraswati University would like to held community service, especially at SMK Saraswati 3 Denpasar, as one of high school below Yayasan PR Saraswati Pusat Denpasar (Saraswati Foundation). This service, focused on aiding Japanese learning process, especially on introducing COVID-19 vocabulary in Japanese. Using learning media hopefully can solved online learning problems. Specifically, by using audio visual. In the end of the service, the participants took survey about introducing COVID-19 vocabulary in Japanese using audio visual. From 80 participants, 54 gives feedback and the result is using audio visual as an aid during language learning process is effective, although, the quality of the video should be more attractive to attract students.
References
Dewi, Putri Kumala dan Nia Budiana (2018) Media Pembelajaran Bahasa: Aplikasi Teori Belajar dan Strategi Pengoptimalan Pembelajaran. Malang: UB Press
K, Lathika, Student Centred Learning (June 20, 2016). International Journal of Current Research and Modern Education (IJCRME), ISSN (Online): 2455-5428, Vol. 1(1), p. 677-680, June 2016, Available at SSRN: https://ssrn.com/abstract=2960481
Sanjaya, Wina (2011). Perencanaan dan Desain Sistem Pembelajaran. Jakarta: Rineka Cipta.
Rayens, William, and Amanda Ellis. "Creating a Student-Centered Learning Environment Online." Journal of Statistics Education 26, no. 2 (May 4, 2018): 92–102. https://doi.org/10.1080/10691898.2018.1475205.
Resi Amelia Syarwah, Mohammad Fauziddin, A. H. (2019). Jurnal Pendidikan Tambusai | 936. Jurnal Pendidikan Tambusai, 3(5), 936–945. available at: https://doi.org/10.31004/jptam.v3i3.300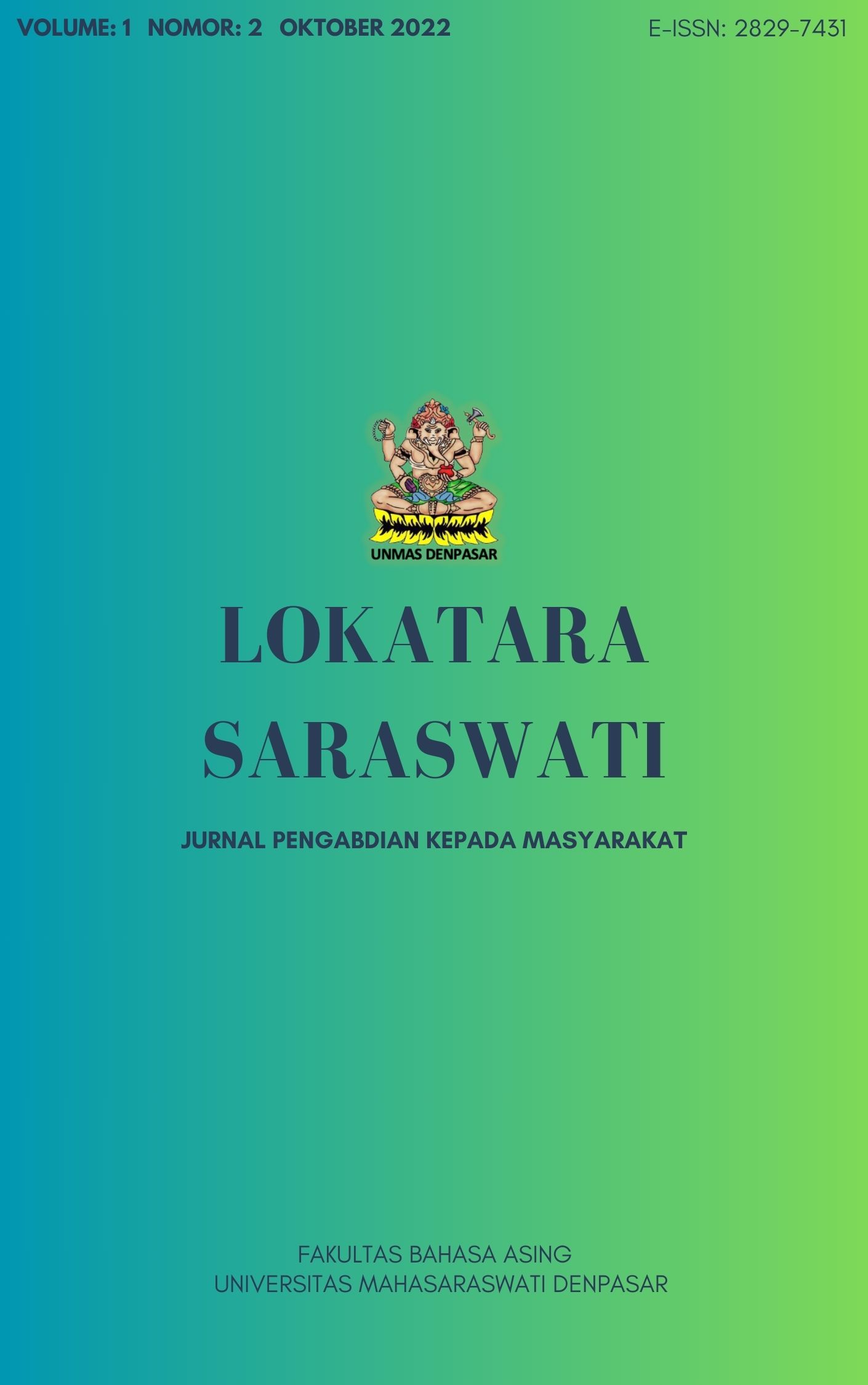 Downloads