NATIVE SPEAKER AND CULTURAL AUTHENTICITY IN EFL CLASS: A LINGUISTIC ANTHROPOLOGY PERSPECTIVE
Keywords:
Native Speaker, Cultural Authenticity, EFL Class, Linguistic Anthropology
Abstract
In Bali, there are many schools that combine national and international curriculum, English is used as a medium of instruction. Moreover, English as a foreign language (EFL) is considered an important subject. Thus, these schools try to design the teaching-learning process that emphasizes language and its culture. After doing the library research by reviewing some related textbooks and research articles, this conceptual article figured out that the ideas of involving a native speaker and cultural authenticity in teaching EFL classes should be based on the learning objective. Both are important if the focus of the EFL class is put toward giving students a contextual experience of EFL use. However, if it is primarily intended to make the students experience the real cultural contexts of English, the ideas of involving the native speaker and cultural authenticity might be irrelevant. This might happen because teaching nowadays is intended to provide students to deal with the 21st century so that they should experience different cultural contexts that enable them to collaboratively work. To summarize, a native speaker and cultural authenticity are important in EFL class; however, they should not be used as a basic assumption of the success and failure of EFL class.
Downloads
Download data is not yet available.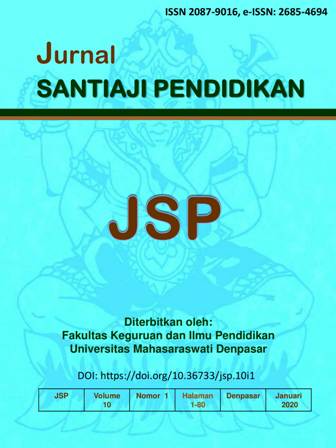 Downloads