MANAGEMENT OF ORAL FIBROMA
PENANGANAN FIBROMA PADA RONGGA MULUT
Keywords:
Oral lesion, traumatic lesion, traumatic fibroma
Abstract
Introduction: Fibroma is an abnormal tissue growth, formed by hyperplastic reaction of fibrous connective tissue caused of irritation or local trauma to the oral cavity. Clinically this tumor is similar to other connective tissue lesions. Case: A 42-year-old housewife came to RSGM FKG Mahasaraswati Denpasar University with complaints of discomfort of her left cheek and a lump since 4 months ago due to frequent bites. Intra-oral examination revealed a prominent lesion on the left cheek mucosa about 1.2 cm diameters. Case management: After anamnesis, clinical examination and support, the abnormality was diagnosed as Traumatic Fibroma. The patient was referred to Oral Surgery and underwent surgery and suturing. Conclusion: Within 1 week the lesion had healed.
Downloads
Download data is not yet available.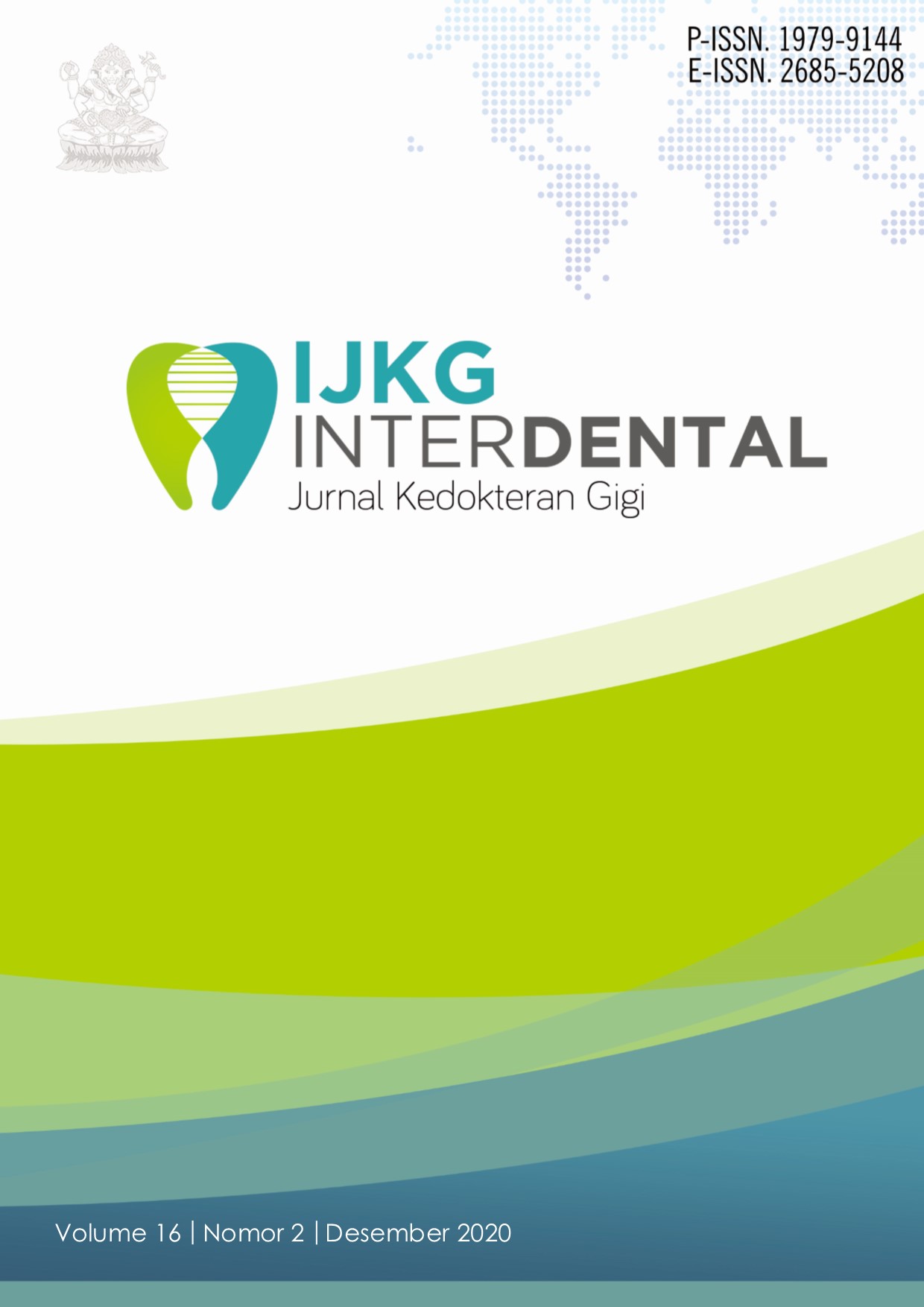 Downloads
How to Cite
Dermawan, I. P., & Suparka, M. M. (2020). MANAGEMENT OF ORAL FIBROMA : PENANGANAN FIBROMA PADA RONGGA MULUT. Interdental Jurnal Kedokteran Gigi (IJKG), 16(2), 68–73. https://doi.org/10.46862/interdental.v16i2.1133