SOSIALISASI GEMPA BUMI DAN ANTISIPASINYA PADA SISWA-SISWI SMK PGRI 2 DENPASAR DI DESA TEGAL KERTHA KECAMATAN DENPASAR BARAT KOTA DENPASAR PROVINSI BALI
Keywords:
Socialization, Preparedness, Earthquake Disaster
Abstract
Earthquakes are natural disasters that occur relatively frequently in Indonesia, mainly due to the interaction of tectonic plates. Indonesia is an archipelagic country located at the confluence of 4 (four) world tectonic plates, namely the Eurasian plate; Australian plate; the Pacific plate; and the Philippine plate. The Australian plate and the Pacific plate are flexible oceanic plates, while the Eurasian plate is a rigid and rigid continental plate. Preparedness is important and must be built in every group in society. Experience shows that the devastation caused by disasters can be drastically reduced if everyone is better prepared for disasters. Schools are educational centers that not only provide knowledge but also provisions for survival. Children are the fastest learning participants and are not only able to integrate new knowledge into everyday life but also become a source of knowledge for families and communities in terms of healthy and safe behavior obtained at school. Therefore, disaster prevention is one of the focuses in schools by empowering children and youth to understand the warning signs of disasters and the steps that can be taken to reduce risks and prevent disasters (KPP Mitigation Disaster, 2003). Bali is one of the islands in Indonesia that has the potential for earthquakes. There are three main sources of potential earthquakes and tsunamis in Bali, namely in the northern part of the Bali Sea, Seririt District, Buleleng Regency and the southern part of Bali. SMK PGRI 2 Denpasar is one of the schools located in West Denpasar District, Denpasar City is one of the schools affected by the 2019 earthquake. After the last earthquake, there has been no socialization about earthquakes and the steps that must be taken in the event of an earthquake. . From the description above, the proposing team took the title Earthquake Socialization and Anticipation at SMK PGRI 2 Denpasar.
Downloads
Download data is not yet available.
References
KPP Mitigasi Bencana Institut Teknologi Bandung. 2003. Program Kesiapan Sekolah Terhadap Bahaya Gempa Bumi Buku 1, 2 dan 3,
Khrisna., Pribadi dkk. 2006. Pendidikan Siaga Bencana ITB.
m.merdeka.com
BNPB.2017. Buku Saku Tanggap Tangkas Menghadapi Bencana Edisi 2017. Jakarta: Badan Nasional Penanggulangan Bencana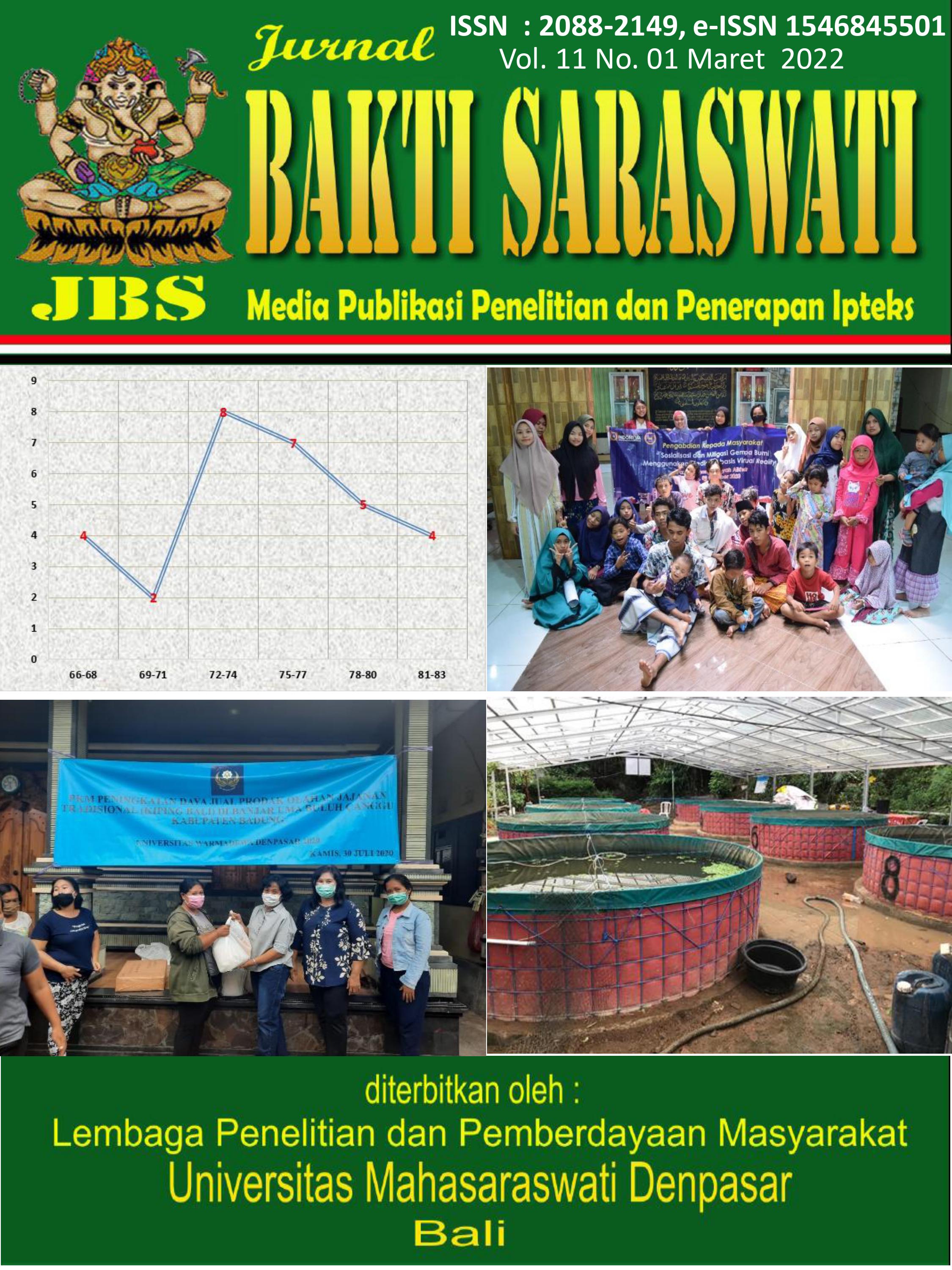 Downloads