PENGEMBANGAN E-MODULE BERMUATAN MODEL PERUBAHAN KONSEPTUAL DALAM PEMBELAJARAN FISIKA DI SMA
Keywords:
physical e-module, learning model, conseptual change
Abstract
In this study has successfully developed a prototype e-module used conceptual change models physics learning in high school. E-module prototype is successfully developed produced in the form of compact disk (CD) and also have the internet at http://www.dewena.com. In terms of content, development of a prototype e-module uses user friendly approach with a model of Conceptual Interactive Instruction (ICI) with only limited material on the subject of straight line motion and newtons law of motion. Feasibility evaluation of the prototype e-module generated by the formative testing conducted by involving experts and users as well as summative testing of significance based on the difference between the average pretest and posttest scores. Feasibility evaluation results show that the average score of the feasibility of an e-module prototype that provided by experts and users is of 3.78 with very good categories. While summative testing showed an average pretest score of 5.35 with a standard deviation of 0.87 and the average posttest score of 8.40 with a standard deviation of 0.68. By the t-test, obtained that for the 95% confidence level of the average pretest score and the average posttest scores differed significantly, meaning that students' learning achievement after using the e-module is better than before using the e-module.
Downloads
Download data is not yet available.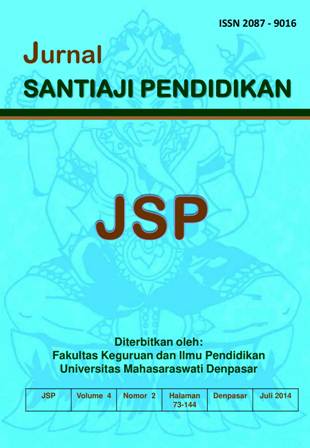 Downloads