MENINGKATKAN VISIBILITAS DAN MEMPERBAIKI POSISI KERJA SAAT MELAKUKAN PERAWATAN GIGI DENGAN MENGGUNAKAN LUP
Keywords:
dental loupe, magnification, working posture, dentistry
Abstract
Dental practitioner often have to work in a very limited areas. Small object, narrow field of view, and poor lighting make a dental treatment difficult to perform correctly. Some procedures require a long time to be completed, forcing dental practitioner to work in a static condition and awkward position for quite a long time. Therefore, they are very susceptible to musculoskeletal disorders. Dental loupe represents a magnification which can be used to overcome this problem. It will provide enough visualisation, so we can work with normal working posture. There are various types of dental loupe sold on the market with varying prices range, so that we have a lot of choice of products. This article review was gathered from several scientific database to find out the use of dental loupe and working posture among dental practitioner and showed a moderate evidence that dental loupe improve working posture among dental profession.
Downloads
Download data is not yet available.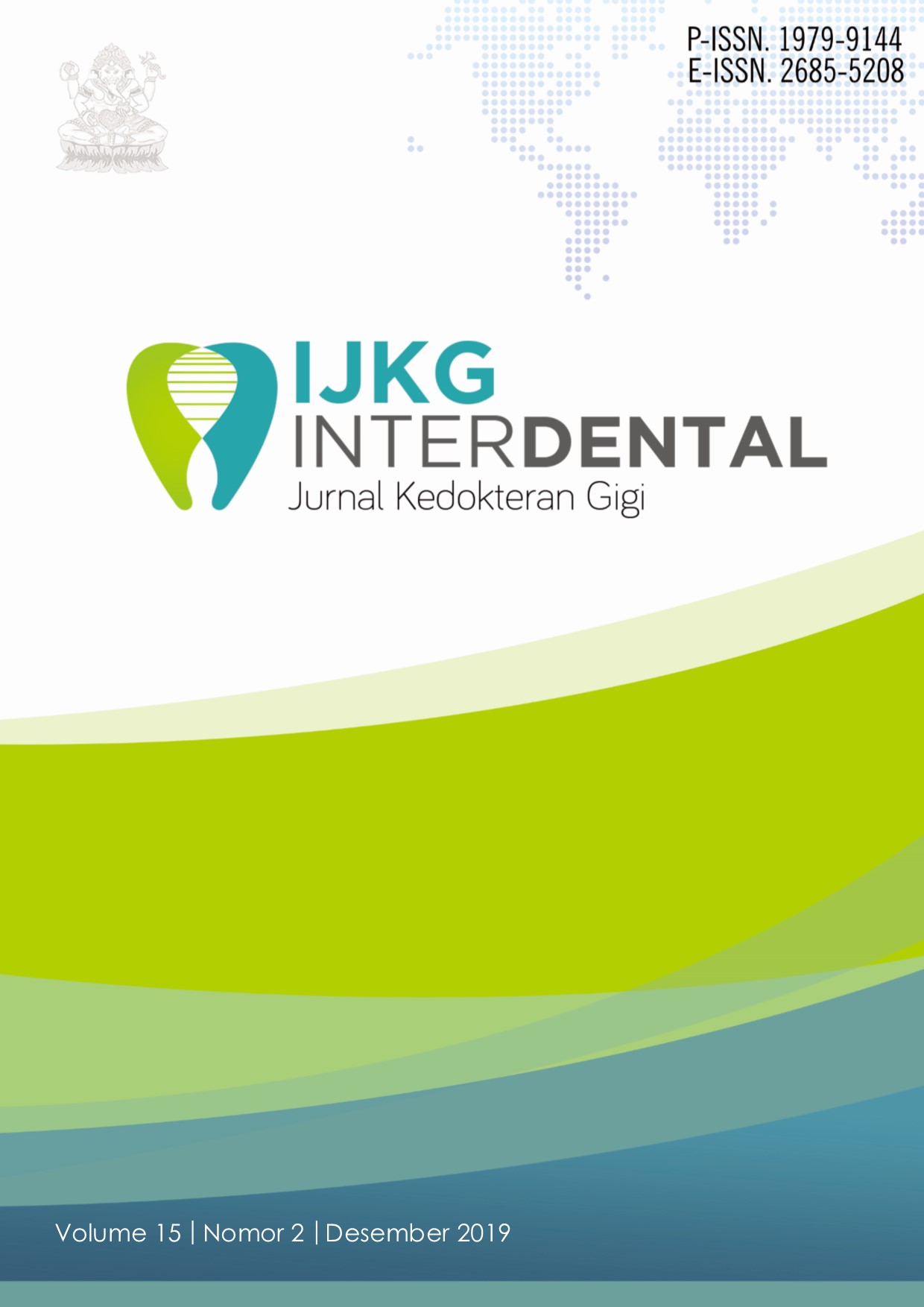 Downloads
How to Cite
Yasa, I. P. G. A. (2019). MENINGKATKAN VISIBILITAS DAN MEMPERBAIKI POSISI KERJA SAAT MELAKUKAN PERAWATAN GIGI DENGAN MENGGUNAKAN LUP. Interdental Jurnal Kedokteran Gigi (IJKG), 15(2). https://doi.org/10.46862/interdental.v15i2.591