KEPRIBADIAN TOKOH UTAMA LEGOSHI PADA ANIME BEASTARS
Keywords:
Personality, Main Character, Anime
Abstract
This research aims to knowing the personality of the main character Legoshi in the Beastars anime. The theory used is the theory of literary psychology, namely Sigmund Freud's psychoanalytic personality theory. The source of data used in this study is the primary data source in the form of anime using the listen and note method. The data obtained were then analyzed using a qualitative descriptive method. Based on the results of the analysis of the data obtained, there are three personality structures in Legoshi, namely the id, ego, and superego.
References
Aminuddin. 2009. Psikologi Kepribadian Edisi Revisi. Malang: UMM Press.
Bitteraty, Udan.2016. Candramawa. Yogyakarta: Garudhawaca.
Departemen Pendidikan Nasional. 2008. Kamus Besar Bahasa Indonesia Edisi Keempat. Jakarta: PT Gramedia Pustaka Utama.
Mahsun. 2014. Metode Penelitian Bahasa: Tahapan Strategi, Metode, dan Tekniknya Edisi Revisi. Jakarta: PT RajaGrafindo Persada.
Matsuura, Kenji. 2005. Kamus Bahasa Jepang-Indonesia. Jakarta: PT Gramedia Pustaka Utama.
Minderop, Albertin. 2011. Psikologi Sastra: Karya Sastra, Metode, Teori, dan Contoh Kasus.Jakarta: Yayasan Pusat Obor Indonesia.
Suparyanta. Antonius. 2019. Mengenal Drama. Yogyakarta: PT Penerbit Intan Prawira.
Surastina. 2018. Pengantar Teori Sastra: Elmatera. Yogyakarta: Elmatera.
Wicaksono, Andri.2014. Menulis Kreatif Sastra: dan Beberapa Model Pembelajarannya. Daerah Istimewa Yogyakarta: Garudhawaca.
www.Netflix.com/Beastars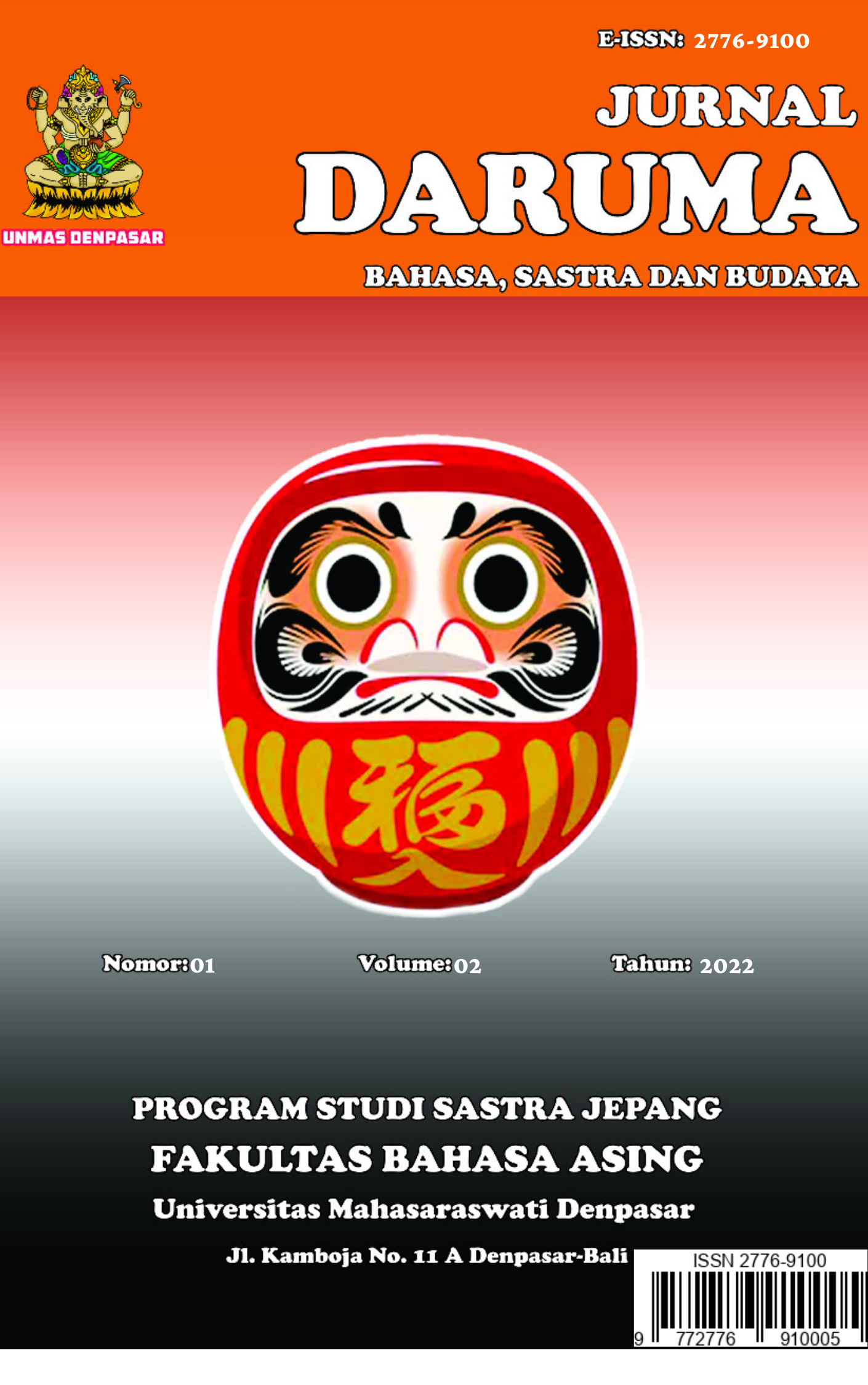 Downloads