PEMBENTUKAN WAKAMONO KOTOBA PADA GAME ONLINE SALURAN YOUTUBE (NATSUKI HANAE)
Keywords:
Wakamono kotoba, game online, Youtube
Abstract
This research aims to describe the process and types of formation of wakamono kotoba on Natsuki Hanae's Youtube channel. The theory used in this study is the theory of wakamono kotoba word formation proposed by Akihiro Yonekawa. The data source used in this study is the primary data source obtained from the Natsuki Hanae Youtube video channel using the listen method. The data obtained were then analyzed using a qualitative descriptive method. Based on the results of the analysis of the data obtained, it can be seen that in the online video game Youtube channel Natsuki Hanae found three types and the process of formingwakamono kotoba, namely the formation of the word "Shouryaku" is the process of forming words by eliminating some parts of the vocabulary so that it becomes more complex. In short, in word formation, "Konkou" is a word formation process by combining two or more words into one word and "Shouryaku" type "Fukugou go san kasho ijou o shouryaku" is the eliminates two to three parts in a compound word consisting of two basic words.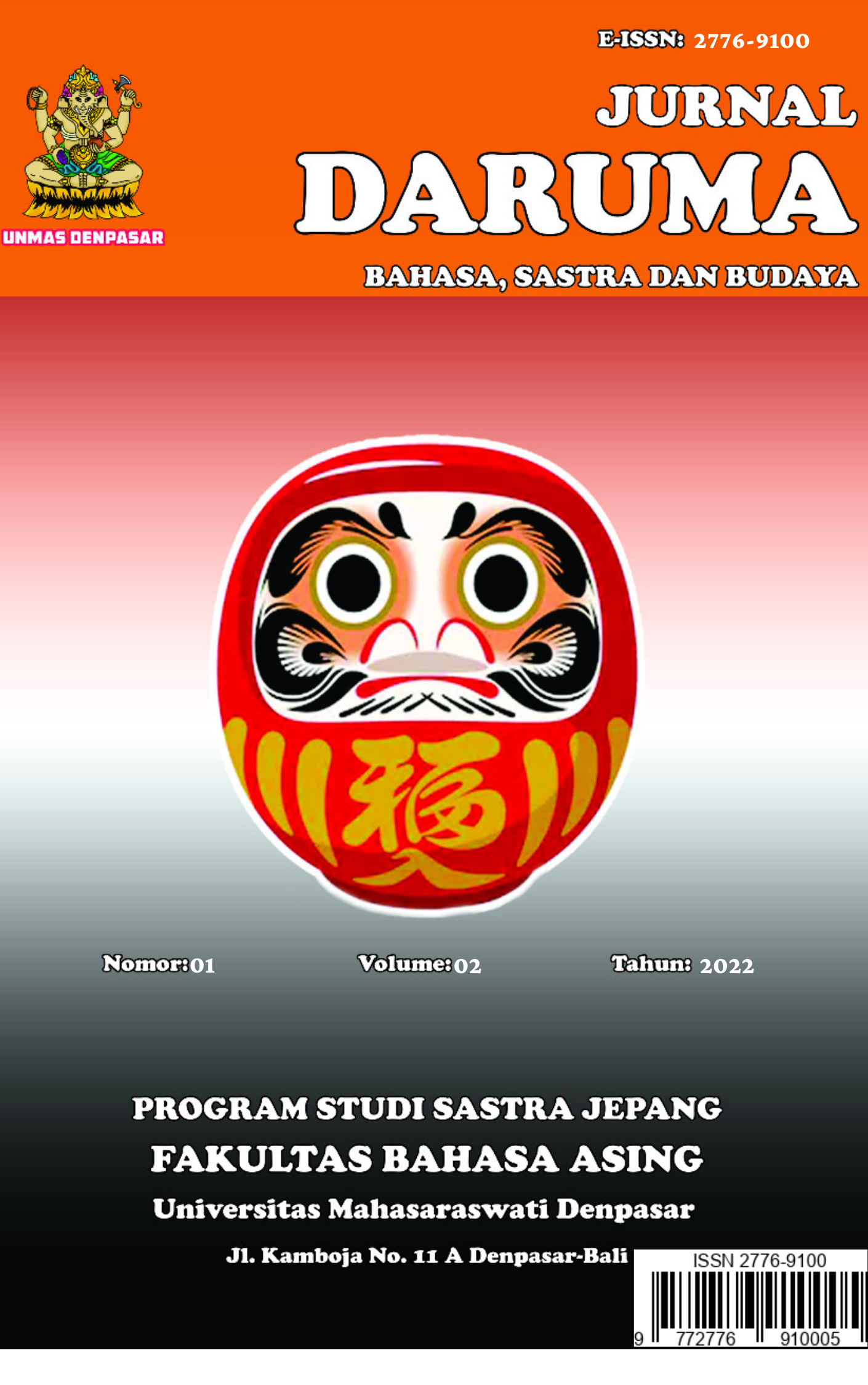 Downloads