THE IMPLEMENTATION OF SAK ETAP ON SMEs IN GIANYAR REGENCY
Keywords:
SAK ETAP, socialization, level of education, firm size, bussiness age
Abstract
SAK ETAP is an accounting standard for entities without public accountability like SMEs or entities without significant public accountability, where financial statement is not made for public. SAK ETAP is expected to help SMEs to develop their bussiness. But the needs of SAK ETAP is still low, and still considered as a difficulf rule for SMEs, because there is still a lot business owner hasn't get enough information about SAK ETAP. This research is intended to find the effect of socialization, level of education, firm size, and bussiness age to SAK ETAP implementation in SMEs. Research population are SMEs that located and listed in Gianyar Departement of Industry and Commerce with total sampel 87 SMEs. Sampling method using purposive sampling and using Slovin Formula to generate minimun sampling number. Research data was tested using logistic regression. This result shows that socialization and education level has a positive effect to SAK ETAP implementation, meanwhile firm size and bussiness age has no effect to SAK ETAP Implementation.
Downloads
Download data is not yet available.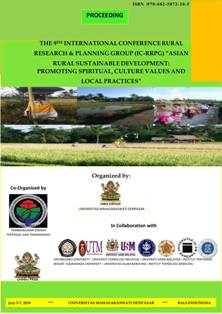 Downloads