KEWENANGAN KEJAKSAAN REPUBLIK INDONESIA DALAM PENANGANAN PERKARA TINDAK PIDANA KORUPSI DENGAN SUBYEK HUKUM NOTARIS DAN PPAT
Keywords:
Prosecutors, Corruption Crimes, Notaries and PPAT, Kejaksaan, Tindak Pidana Korupsi, Notaris dan PPAT
Abstract
One of the powers of the Prosecutor's Office in the realm of criminal law is to handle cases of Corruption Crimes. The phenomenon of Corruption is epidemic in nature touching all segments of life in society, where the potential can be carried out by all levels of society, including Notaries and PPAT. The purpose of this research is to analyze the potential for Notaries and PPAT to be involved in corruption crimes and to analyze the authority of the Prosecutor's Office in handling corruption cases. This legal research is classified as a type of normative legal research that focuses on written regulations related to the Notary Position. The articles that have the potential to ensnare Notaries and PPATs in carrying out their duties are Article 2 paragraph (1), Article 3, Article 5 letters a, b, Article 10 letters a, b, c, Article 12 letter h, and Article 13 of the Law Corruption Eradication.
Kewenangan Kejaksaan dalam ranah hukum pidana salah satunya melaksanakan penanganan perkara Tindak Pidana Korupsi. Fenomena Korupsi sudah bersifat epidemik menyentuh seluruh segmen kehidupan dalam masyarakat, dimana potensi dapat dilakukan oleh seluruh lapisan masyarakat termasuk Notaris dan PPAT. Tujuan penelitian dalam penelitian ini adalah untuk mengetahui menganalisis potensi Notaris dan PPAT terjerat tindak pidana korupsi dan menganalisis kewenangan Kejaksaan dalam melakukan penanganan perkara tindak pidana korupsi. Penelitian hukum ini tergolong jenis penelitian hukum normatif yang terfokus pada peraturan yang tertulis terkait dengan Jabatan Notaris. Adapun pasal-pasal yang berpotensi menjerat Notaris dan PPAT dalam pelaksanaan tugasnya adalah Pasal 2 ayat (1), Pasal 3, Pasal 5 huruf a, b, Pasal 10 huruf a, b, c, Pasal 12 huruf h, dan Pasal 13 Undang Undang Pemberantasan Tindak Pidana Korupsi.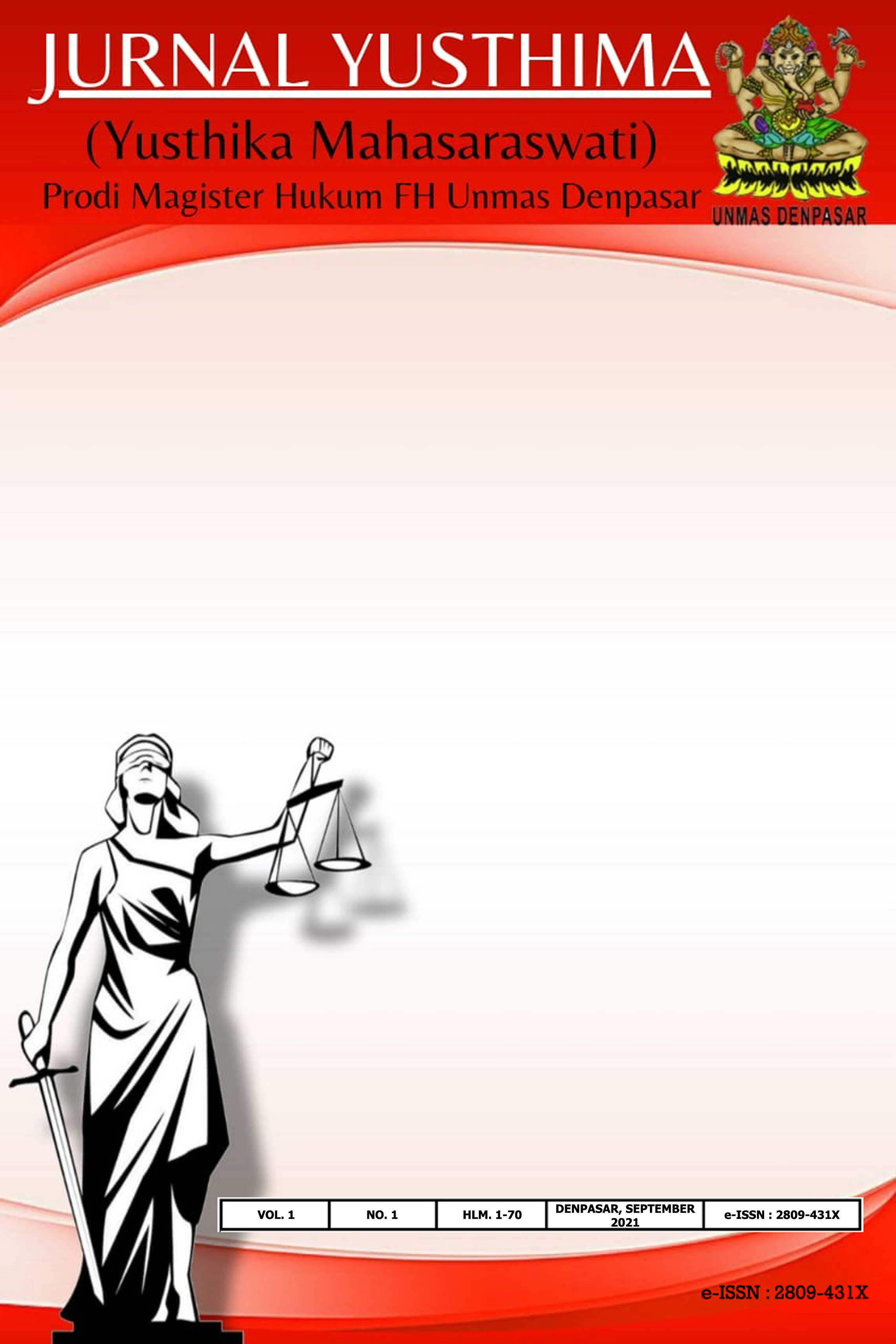 Downloads