HARMONISASI KEARIFAN LOKAL DALAM PENEYELESAIAN PERKARA PIDANA DALAM PERSPEKTIF RUU KUHP
Keywords:
Harmonization, Local Wisdom, Draft Criminal Code, Harmonisasi, Kearifan Lokal, RUU KUHP
Abstract
Indonesia is a legal state with Pancasila as the basis of the state, the very dynamic legal developments in Indonesia encourage the creation of a new Criminal Code, considering that the current Criminal Code is very old, so that reforms are needed from all sides to meet the needs of the people. sense of justice and the development of the times, in the Draft Criminal Code there is respect for local wisdom which is reflected in the settlement of cases taking into account the customs in each region, of course this will result in the diversity of procedures for enforcing criminal law in Indonesia. In the criminal system, of course, a person cannot be sentenced to more than one legal system, the purpose of the punishment itself is nothing but deterrence or a deterrent effect on the perpetrator so as not to repeat his crime again, while customary law is more about restoring balance and harmony between human beings, the environment and the environment. divine pattern.
Indonesia merupakan negara hukum dengan pancasila sebagai dasar negara, perkembagan hukum di Indonesia yang sangat dinamis mendorong terciptanya Kitab Undang Undang Hukum Pidana yang baru, mengingat Kitab Undang Undang Hukum Pidana yang berlaku saat ini sudah berumur sangat lama, sehingga diperlukan pembaharuan dari segala sisi guna memenuhi rasa keadilan dan perkembangan jaman, di dalam RUU KUHP terdapat penghormatan terhadap kearifan lokal yang tercermin dalam penyelesaian perkara mempertimbangkan adat istiadat di masing masing daerah, tentunya hal ini akan mengakibatkan keberagaman tata cara penegakan hukum pidana di Indonesia. Dalam sistem pemidanaan tentunya seseorang tidak dapat dijatuhi hukuman lebih dari satu sistem hukum, tujuan dari pemidanaan sendiri tidak lain adalah penjeraan atau memberikan efek jera pada pelaku agar tidak mengulangi kejahatanya kembali, sedangkan hukum adat lebih kepada pengembalian keseimbangan dan keharmonisan baik sesama manusia, lingkungan dan pola ketuhanan.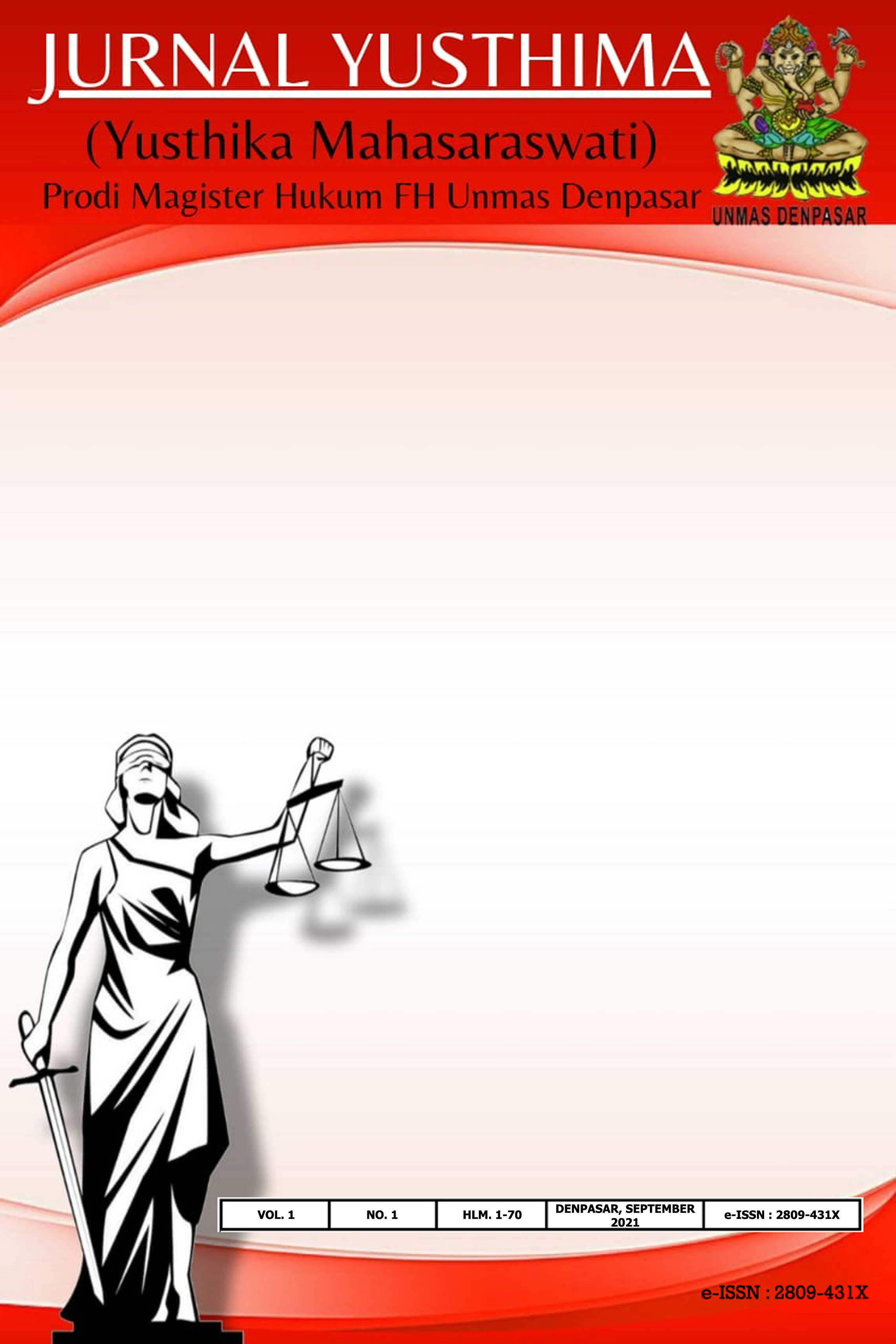 Downloads