UNDANG-UNDANG CIPTA KERJA DI BIDANG AGRARIA
Keywords:
Create Work, Agrarian, Cipta Kerja, Agraria
Abstract
To realize the Indonesian state which has economic strength, investment is needed. In Indonesia, investment experiences several obstacles because it is influenced by overlapping regulations, causing policy conflicts between one department and another. To overcome this policy conflict, harmonization of the rules must be carried out, one way to realize this harmonization is to implement the omnibus law.
Untuk mewujudkan negara Indonesia yang memiliki kekuatan ekonomi maka diperlukan adanya investasi. Di Indonesia investasi mengalami beberapa hambatan karena dipengaruhi oleh tumpang tindihnya aturan sehingga menimbulkan konflik kebijakan antara departemen yang satu dengan departemen yg lainnya. Untuk mengatasi konflik kebijakan tersebut maka harus dilakukan harmonisasi terhadap aturannya, salah satu cara untuk mewujudkan harmonisasi itu adalah dengan melaksanakan omnibus law.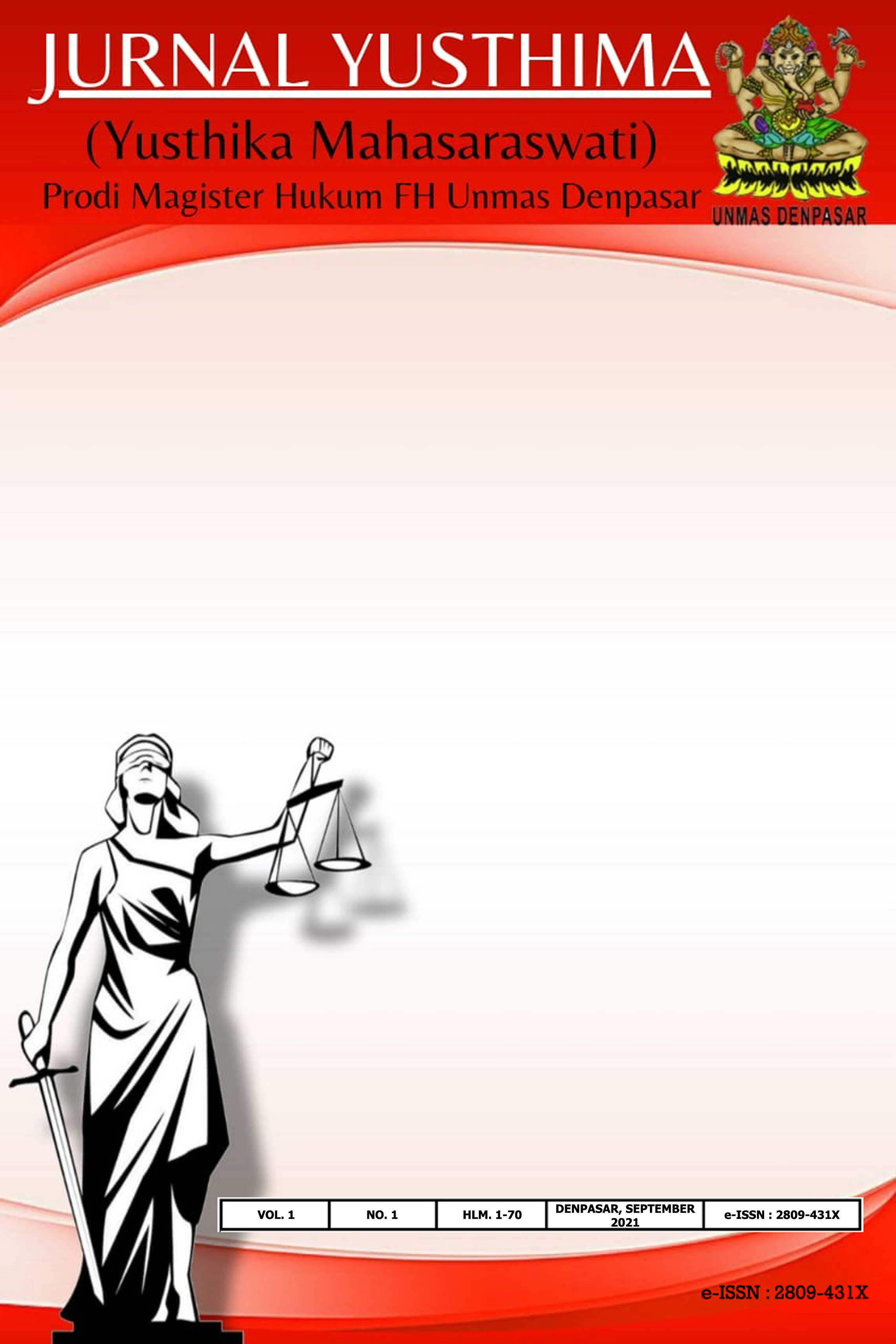 Downloads