PENGARUH BUDAYA ORGANISASI, KOMUNIKASI KERJA, DAN LINGKUNGAN KERJA TERHADAP KINERJA KARYAWAN PADA KOPERASI SARI SEDANA NADI BLAHBATUH, GIANYAR
Keywords:
organizational culture, work communication, work environment, employee performance
Abstract
Employee performance is the result of work in quality and quantity achieved by an employee in carrying out his duties in accordance with the responsibilities given to him. This study aims to determine or analyze the influence of organizational culture, work communication and work environment on employee performance.
The research method used is quantitative and qualitative methods, the total population in this study is all employees of the Sari Sedana Nadi Cooperative, Blahbatuh District, Gianyar Regency, totaling 32 employees and the number of samples used in this study are all employees totaling 32 employees using the population method or saturated sample method. Data analysis used in this study is multiple linear regression analysis, F test and T test.
The results of this study indicate that partially it can be concluded that organizational culture, work communication and work environment have a positive and significant influence on employee performance at the Sari Sedana Nadi Blahbatuh Cooperative, Gianyar.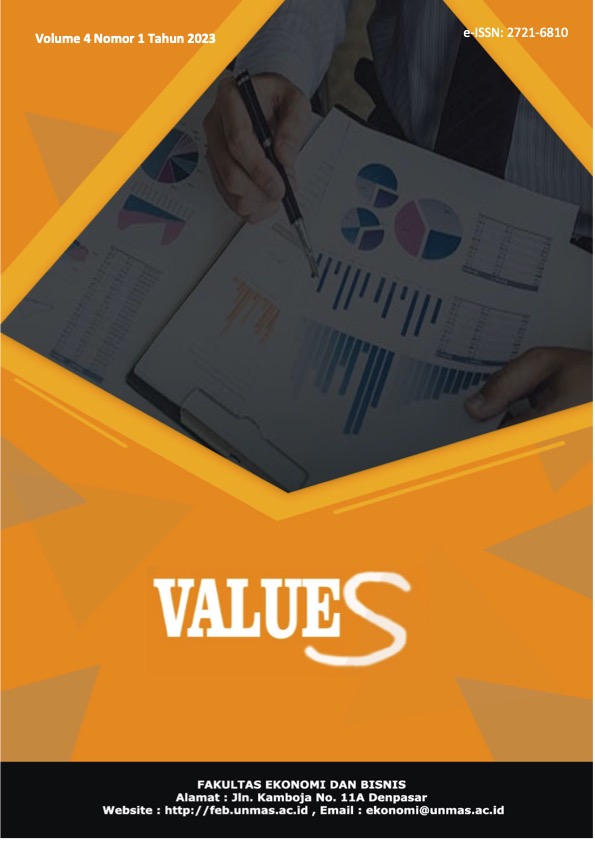 Downloads