ANALISIS PERBEDAAN HARGA SAHAM DAN VOLUME PERDAGANGAN SEBELUM DAN SESUDAH STOCK SPLIT PT BANK CENTRAL ASIA TBK
Keywords:
event study, abnormal return, trading volume activity
Abstract
This research is an event study of the stock split event of PT Bank Central Asia Tbk which occurred on October 13, 2021. The variables in this study are abnormal returns and trading volume or trading volume activity (TVA). Abnormal return is obtained through the difference between the actual return and the expected return. Trading volume activity (TVA) is obtained from the total shares traded divided by the total shares outstanding. Data were processed using SPSS through paired sample test analysis. Based on the results of data processing, it can be concluded that there is no significant difference in abnormal returns and trading volume activity before and after a stock split.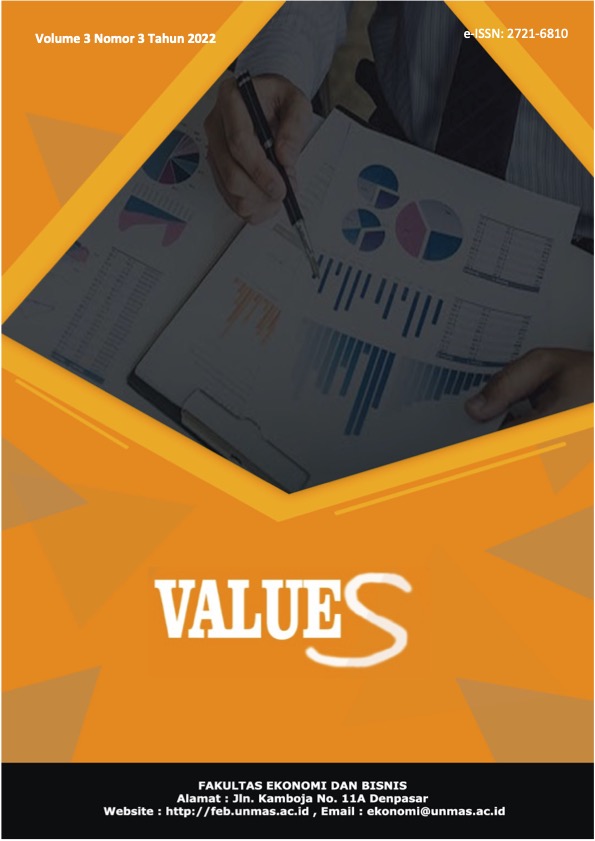 Downloads