RANCANG BANGUN DAN IMPLEMENTASI MEDIA PEMBELAJARAN MATEMATIKA BERBASIS LECTORAINSPIRE DENGAN PENDEKATAN SAINTIFIK
Keywords:
coordinate system learning medium, lectora inspire, scientific approach
Abstract
The idea of integrating Lectora Inspire in the presentation of learning medium with a scientific approach provided a new nuance in mathematics learning in the application of the 2013 Curriculum.Lectora Inspire is an aid software that has been integrated with various tools needed to create multimedia content that is interactive with three main features, namely: 1) camtasia for lectora, (2) snagit for lectora, and (3) flypaper for lectora, so that it is suitable in supporting the making of ICT-based learning medium with a scientific approach. To support this innovation a development research was conducted to make mathematics learning medium based on lectora inspire with a scientific approach to class VIII on Coordinate System material. The development of learning medium in this study follows the procedure for product development of the ADDIE Model (analysis, design, develop, implementation and evaluation). The data analysis technique used is the technique of data analysis of qualitative and quantitative descriptive. Through the analysis and design stages, the design of the lectora inspire based learning medium has been obtained with a scientific approach to the Coordinate System material, and then the compiled design has been implemented into a learning medium that has been validated by experts at the develop stage. The results of expert validation state that the learning medium developed are categorized as very valid with little improvement, and are ready to be tested limited to the implementation stage.
Downloads
Download data is not yet available.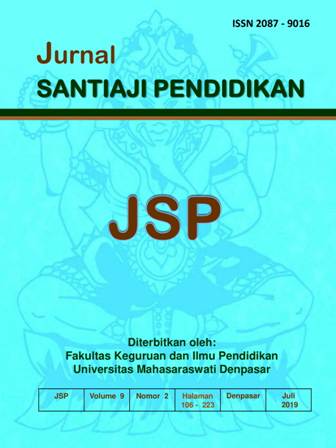 Downloads