PRINSIP KHUSUS DAN JENIS LAYANAN PENDIDIKAN BAGI ANAK TUNAGRAHITA
Keywords:
Mentally Retarded Children, Education, Special Education Services
Abstract
This article is structured with the intention of providing answers to questions that often arise and are discussed by teachers at school. One that often happens is what happens to students who in this context are mentally retarded children. Mentally retarded children are children who have significant intelligence with abilities and inability to adapt that arise in future developments. Mentally retarded children have academic abilities that are in accordance with the needs of their learning services requiring curriculum modification to suit their specific needs. Mild mentally retarded children also need special education services in the learning process at school. They need guidance and programs that suit their learning needs so that they have a bright future, just like children in general.
Downloads
Download data is not yet available.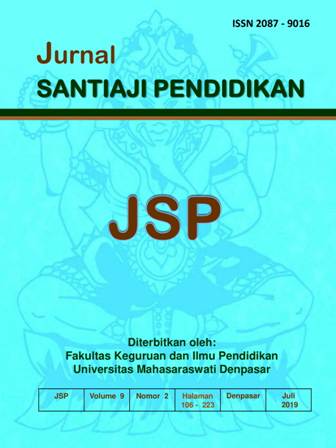 Downloads