AN ANLAYSIS OF ENGLISH PASSIVE SENTENCE TRANSLATION INTO INDONESIAN
Keywords:
active sentences, passive sentences, translation shift
Abstract
Active and passive sentence constructions are commonly used both in English and in Indonesian. The passive sentence is a form of sentence which emphasizes on the person or object that experiences the action rather than the person or object that performs the action. The passive sentence in English is formed by to be + past participle. And the others passive sentences are formed with infinitive and gerund. The Indonesian passive sentences are caractherized by the use of prefix di-, ter-, and ke- -an in the predicate. The objectives of this study are 1) to identify the translation of English passive sentences in Indonesian, and 2) to find the translation shift that occurs from the English passive sentences into Indonesian.This research uses qualitative method. The data is taken from a novel written by Stephenie Meyer (2008) entitled Breaking Dawn and its translation in Indonesian. The result shows that not all of the English passive sentences are translated into Indonesian passive sentences. Some of them are translated into Indonesian active sentences.    
Downloads
Download data is not yet available.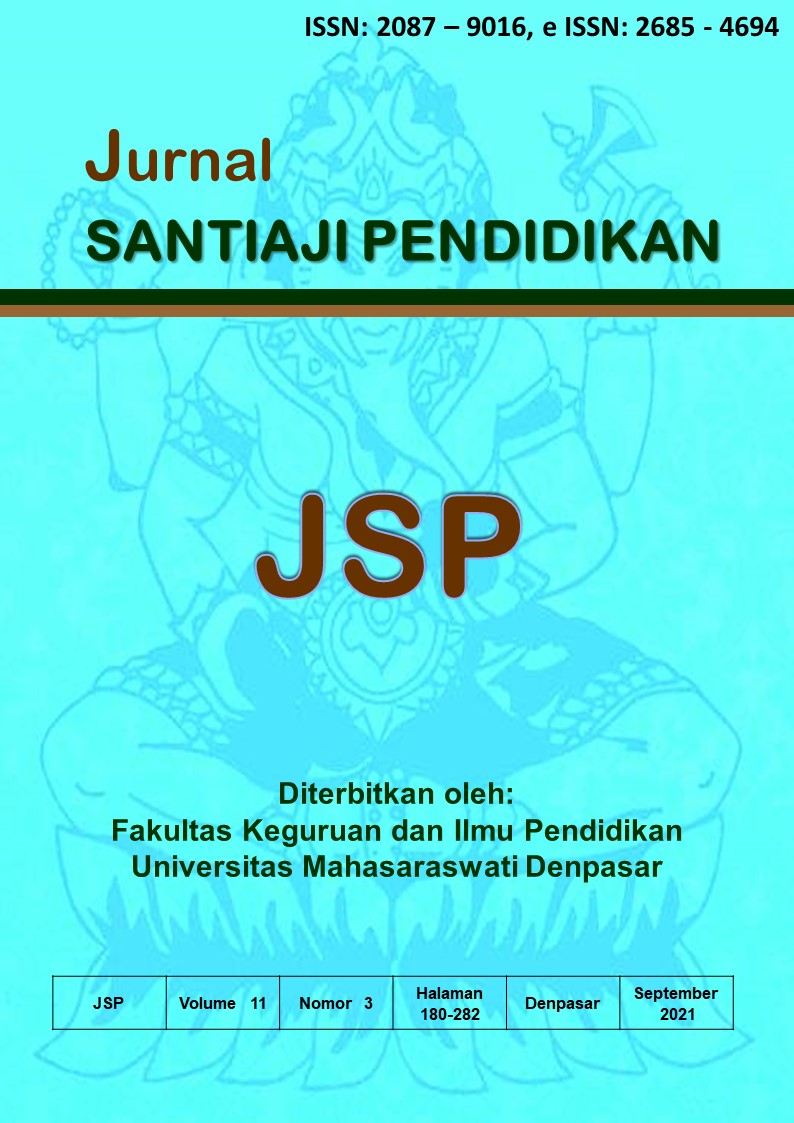 Downloads
License
Copyright (c) 2021 FKIP
This work is licensed under a Creative Commons Attribution 4.0 International License.