TRANSLATION PROCEDURES IN THE TRANSLATION OF ENGLISH ADVERBS OF MANNER(-LY)INTO INDONESIAN
Keywords:
Adverbs of Manner, Translation Procedures, Source Language (SL), Target Language (TL)
Abstract
Both English and Indonesian have adverb of manner. This part of sentence is used to describe how how an action occurred or to state how an action was taken. English adverbs of manner can be easly seen from the suffix –ly at the end of the word. In the other hand, Indonesian adverbs of mannerare not only in the form of wordbut also prepositional phrase or clause. Data taken from an Indonesian version of English novel indicated that the English adverbs of manner are translated in various ways into Indonesian. Since there are lots of ways in translating the English adverbs of manner, this study was conducted to see the procedure used to translate the English adverbs of manner into Indonesian in the novel Breaking Dawn and its translation Awal yang Baru.
Downloads
Download data is not yet available.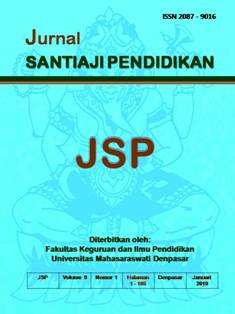 Downloads