Pengaruh Pemberian Dosis Jamur Trichoderma Sp dalam Mengendalikan Penyakit Rebah Semai pada Persemaian Tanaman Bunga Gumitir (Tagetes Erecta L)
Keywords:
Rhizoctonia solani, Tagetes erecta L, Trichoderma sp.
Abstract
Rhizoctonia solani is a disease that attacks gumitir nursery. But this disease can be suppressed by a pungus called Trichoderma sp. Based on their needs, gumitir flowers are used almost daily, especially por religious ceremonies in Bali. In general, gumitir flowers are widely used to make offerings so that at The time of approaching religious holidays, the need for gumitir flowers will increase. Considering how damaging sprout disease in plants, this study aims to determine the ability of Trichoderma sp mushroom mixed in seed media to control the sprout attack caused by Rhizoctonia solani in controlling Rhizoctonia solani disease in gumitir seedbed (Tagetes erecta L). Using a randomized block design (RBD) with six (6) treatments of Trichoderma sp (0, 5 grams, 7,5 grams, 10 grams, 12,5 grams, 15 grams) and four (4) replications. The result obtained from this study are the effect of Trichoderma sp dose on gumitir seedbed able to suppress Rhizoctonia solani disease with the lowest attack on T5 treatmen by 2 % at 16 HST observations compared with 71% control. The best treatment for rhizoctonia solani is on treatment of T5 at a dose of 15grams/ plastic tray but did not show any significant difference in the treatment of T3 10 grams/ plastic tray.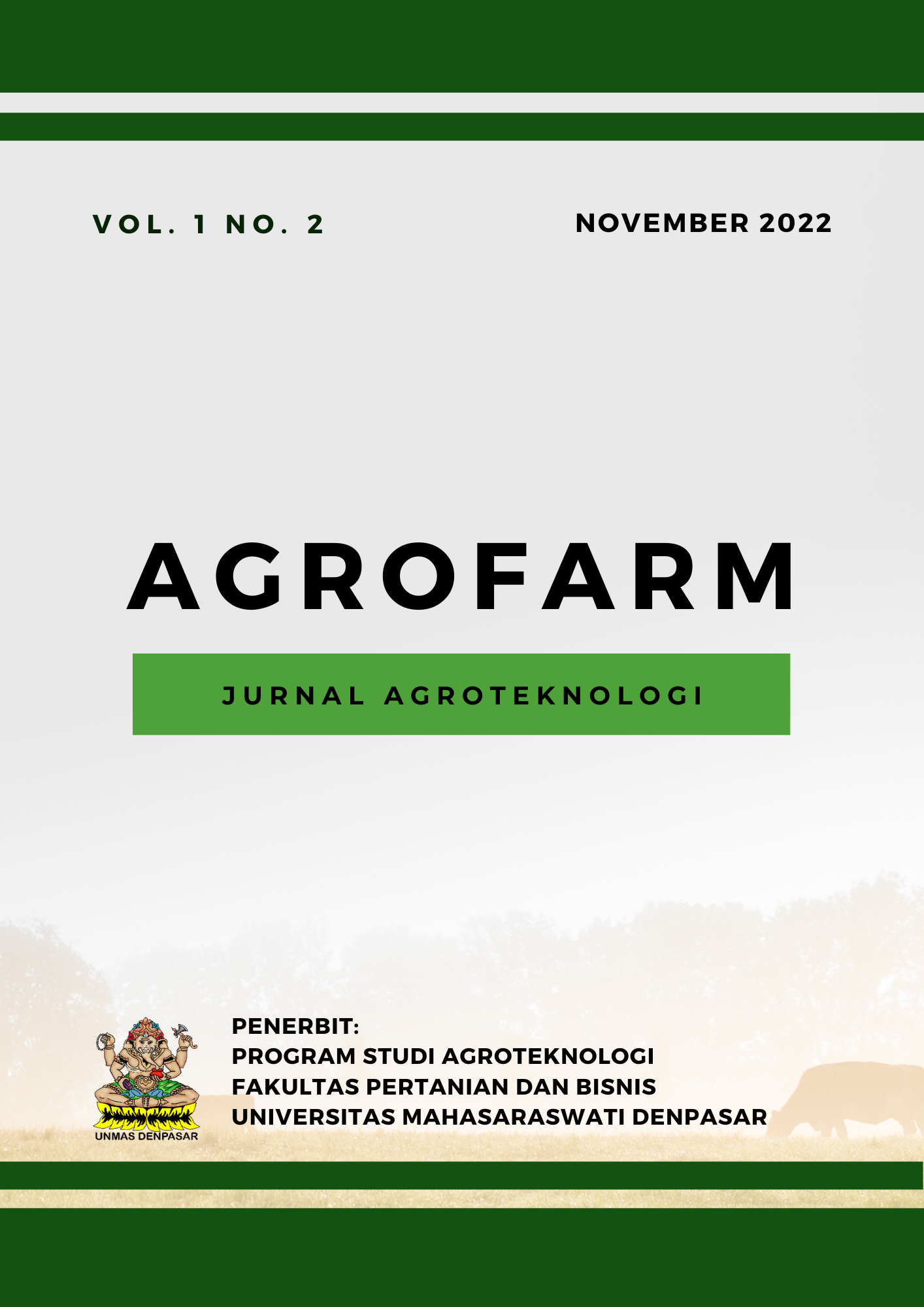 Downloads