Pengaruh Pupuk Kalium Pada Ketahanan Varietas Padi IR 66 terhadap Wereng Hijau (Nepotettix virescens)
Keywords:
rice variety IR66, Population, Potassium (K) Fertilizer, Predators, Green Slope
Abstract
The population of green leafhoppers Nephotettix virescens, from the nursery to the end of the vegetative phase it needs to be monitored and controlled to avoid and suppress the incidence of tungro. Integrated pest control based on bioecology by suppressing the use of pesticides, suitability of varieties and management of natural enemies has the potential to build a sustainable agroecosystem. The purpose of this study was to determine the pattern of population development of green leafhoppers and various types of predators in several rice varieties so that it becomes important information in determining the types and proportions of varieties, monitoring the density of green leafhopper populations in relation to the incidence of tungro. The study was conducted in Subak Alis Bintang, Sulahan Village, Susut District, Bangli Regency, by using an observation method to determine the presence and development of green leafhopper populations and their predators in IR 66 varieties. The results showed that the pattern of green leafhopper population increased during the vegetative phase (three to six MST) and decreases in the generative phase (seven to eight MST). The level of population density of green leafhoppers is not influenced by the resistance of varieties. In general, the pattern of population density fluctuations of predators does not follow the pattern of population density fluctuations of green leafhoppers in each variety. Based on the index value, diversity of predators above the index value of 0.91 indicates the opportunity for the conservation of natural enemies in biological control by focusing on identifying predatory functional responses to target pests. Therefore also used with various types of potassium fertilizer doses to measure the level of green leafhopper attacks.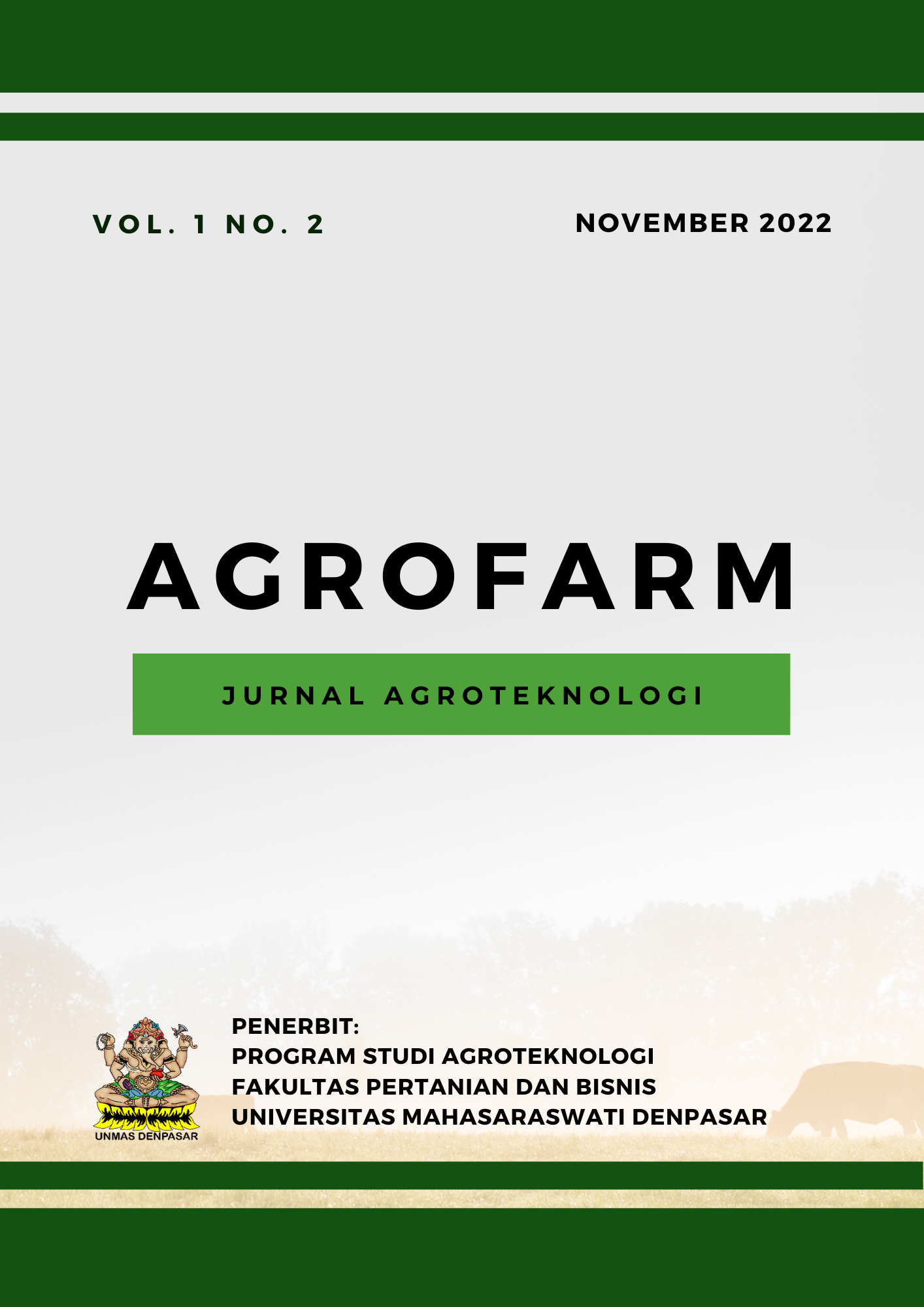 Downloads