Communicative English Language Test: A Prospective Measuring Device For Tourism Practitioners' Employability
Keywords:
Communicative; test; tourism; practitioners; employability
Abstract
Communication skill is an important element of tourism industry. Understanding of performance expectations are keys to the achievement of tourist satisfaction. Good oral and written communication skills are top skills important to tourism practitioners. The role and outcomes of English language provision in tourism vocational schools remains central to any discussion on graduate profile and the employability of graduates in the global marketplace. This paper describes the findings of research into the usability of communicative English test to measure the tourism vocational school students in Bali. By employing a qualitative research approach, the data was gathered through in depth interviews and direct observation. Findings show that communicative English test is highly valued by the English teachers to assess the students' English performance to ensure their employability in the tourism industry. Consequently, it is recommended that communicative English language test should be more intensively deployed in classroom to promote broader generic employability skills and competencies. The present paper also considers the implications for the English language tests for measuring tourism vocational school students' real communicative competence for their readiness to face the challenge of their tourism duties.
Downloads
Download data is not yet available.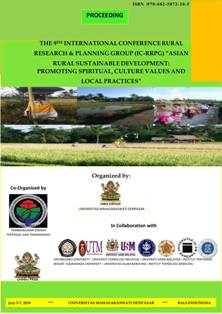 Downloads