PENGARUH FINANCIAL LITERACY, FINANCIAL SELF EFFICACY DAN LOCUS OF CONTROL TERHADAP FINANCIAL MANAGEMENT BEHAVIOR PADA MASYARAKAT DI KOTA DENPASAR
Keywords:
financial literacy, financial self efficacy, locus of control, financial management behavior
Abstract
The ability to manage finances and decide business strategies needs to be supported by mastering adequate financial literacy skills, locus of control and having confidence in their abilities to produce good finances (financial self-efficacy) in managing finances. The research was conducted in Denpasar City by looking for residents who live in Denpasar City. The population in this study is the population of Denpasar City as many as 962,900 residents in 2020. Calculate the number of samples using the slovin formula so that the sample that must be studied is 100 residents in Denpasar City. The sampling technique used in this research is non-probability sampling. The results showed that the significance level of financial literacy, financial self-efficacy, and locus of control was 0.000, 0.000, and 0.026. This indicates a positive and significant influence on financial management behaviour because the significance value is smaller than 0.05.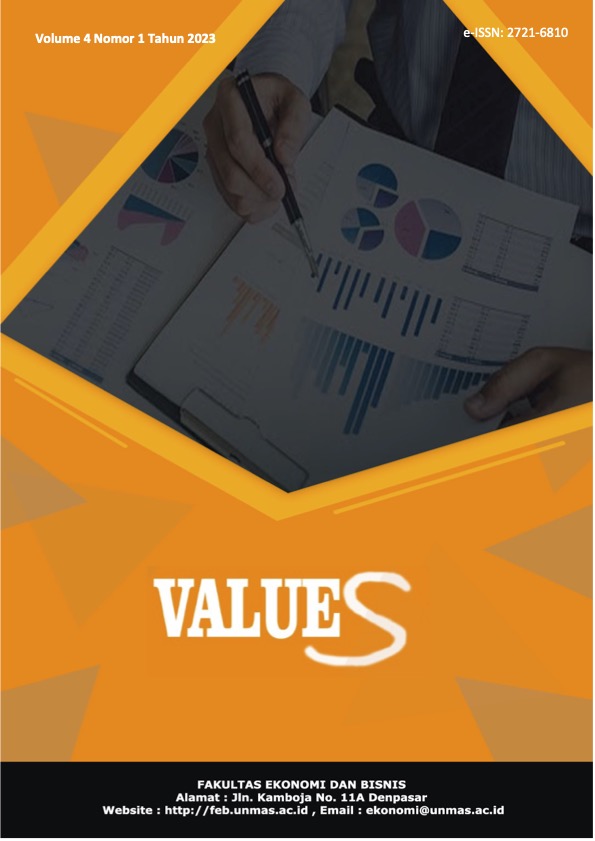 Downloads