PENGARUH LIKUIDITAS, PROFITABILITAS, DAN LEVERAGE TERHADAP FINANCIAL DISTRESS PADA PERUSAHAAN MANUFAKTUR SEKTOR INDUSTRI BARANG KONSUMSI YANG TERDAFTAR DI BEI TAHUN 2018-2021
Keywords:
financial distress, liquidity, profitability, leverage
Abstract
Financial distress is a financial condition before bankruptcy occurs, at this stage the company is experiencing a decline in performance such as declining income, experiencing a net loss, an increase in debt, and a negative share price. The decline in financial performance can also be caused by the decline in the quality of earning assets which results in a decrease in income. The purpose of this study is to determine the effect of liquidity, profitability, and leverage in determining financial distress. The population in this study are manufacturing companies in the consumer goods industry sector on the Indonesia Stock Exchange in 2018-2021. The sampling technique in this research is purposive sampling technique, namely the data selected based on certain criteria that are in accordance with the research objectives so that as many as 9 companies are obtained with the amount of data for 4 years, then 36 research data are obtained. Methods of data analysis in this study using multiple linear regression analysis method. The results showed that simultaneously liquidity, profitability, and leverage had a significant effect on financial distress. Partially, liquidity has a significant positive effect, profitability has no significant positive effect, and leverage has an insignificant negative effect on financial distress.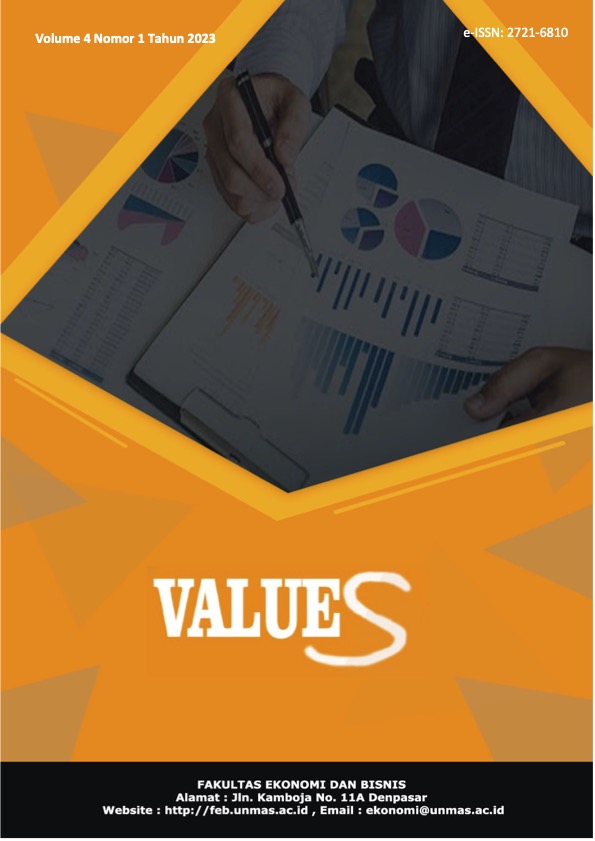 Downloads