PERAN SOCIAL MEDIA MARKETING, KEMUDAHAN PENGGUNAAN DAN KUALITAS INFORMASI UNTUK MENINGKATKAN KEPUTUSAN PEMBELIAN ONLINE DALAM ERA NEW NORMAL (Studi Kasus pada E-commerce Shopee di Kota Denpasar)
Keywords:
social media marketing, ease of use, information quality, purchase decision
Abstract
Nowadays, the use of information technology on earth is increasingly sophisticated. The increase of internet users in Indonesia is in line with the social media users. During the COVID-19 pandemic, buy and selling activities in markets and supermarkets are limited. People are starting to shop online. One of the most popular marketplaces is Shopee. During 2020 to 2021, Shopee recorded a significant increase in the number of users and transactions. Of course, there are several factors that might affect the increasing number of transactions on Shopee e-commerce. Therefore, the researcher aims to determine the effect of social media marketing, ease of use and quality of information on purchasing decisions during the new normal era in Shopee e-commerce.
This research was conducted in Denpasar City. The method of collecting data is through distributing questionnaires to 100 respondents who are Shopee e-commerce consumers who have made purchase transactions in the past year and are domiciled in Denpasar City. In dividing the sample, the researcher used proportional sampling with a total of 25 respondents per sub-district with the same number. The data analysis technique in this study used multiple linear analysis techniques which were processed using the IBM SPSS 25.0 for Windows application.
The results of the analysis show that 1) Social media marketing has no impact on purchasing decisions on e-commerce Shopee 2) Ease of use has an impact on purchasing decisions on e-commerce Shopee 3) Information quality has an impact on purchasing decisions on Shopee e-commerce.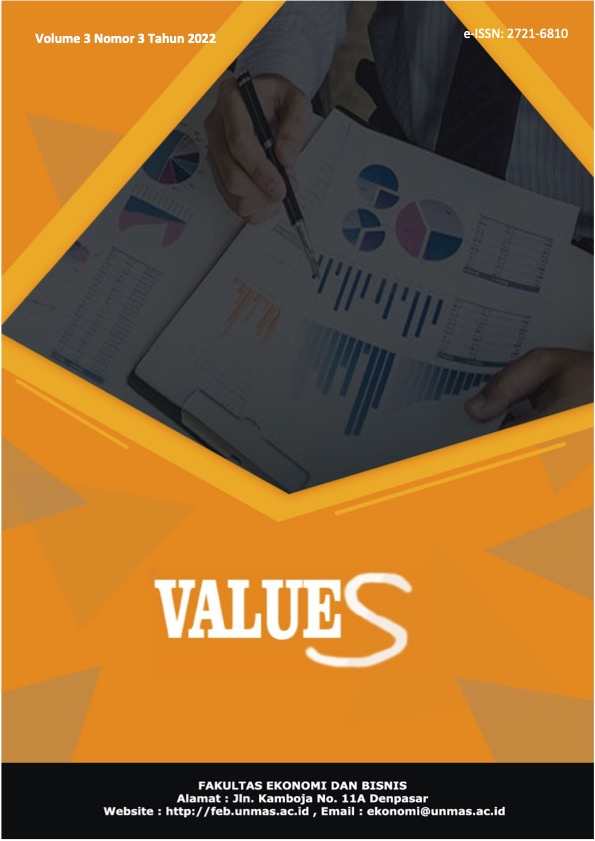 Downloads