PENGARUH KOMUNIKASI, KARAKTERISTIK INDIVIDU DAN LINGKUNGAN KERJA TERHADAP KINERJA KARYAWAN PT. ASTUNGKARA WAY "SOOGIROLL" BALI
Keywords:
communication, individual characteristics, work environment, employee performance
Abstract
Basically in every company wants to move forward and achieve its goals, to which human resources are highly invested, and to increase its performance requires training, evaluation and many other ways to improve it. This phenomenon has happened on PT. Astungkara "SogiRoll" Bali is something that needs to be evaluated and employees need to be trained in some way to make the performance better. Correct and proper use of language, explain the work correctly and clearly, learn the differences between workers, and observe the work environment and keep the fragility comfortable in doing the work. The study was intended to test and gain empirical evidence of the impact of communication, characteristics of individuals and the work environment on employees's performance in. PT. Astungkara "SoogiRoll" Bali
The population and samples in this study are 40 employees. The tear- testing technique used is the method of saturated sampling. The data-gathering techniques used in this study are observation, interviews and questionnaires. The data analysis technique used is bergberg-linear regression analysis.
Research shows that communication, characteristics of individuals and work environment have a partial positive and significant impact on the performance of pt. Astmayara way soogiroll Bali.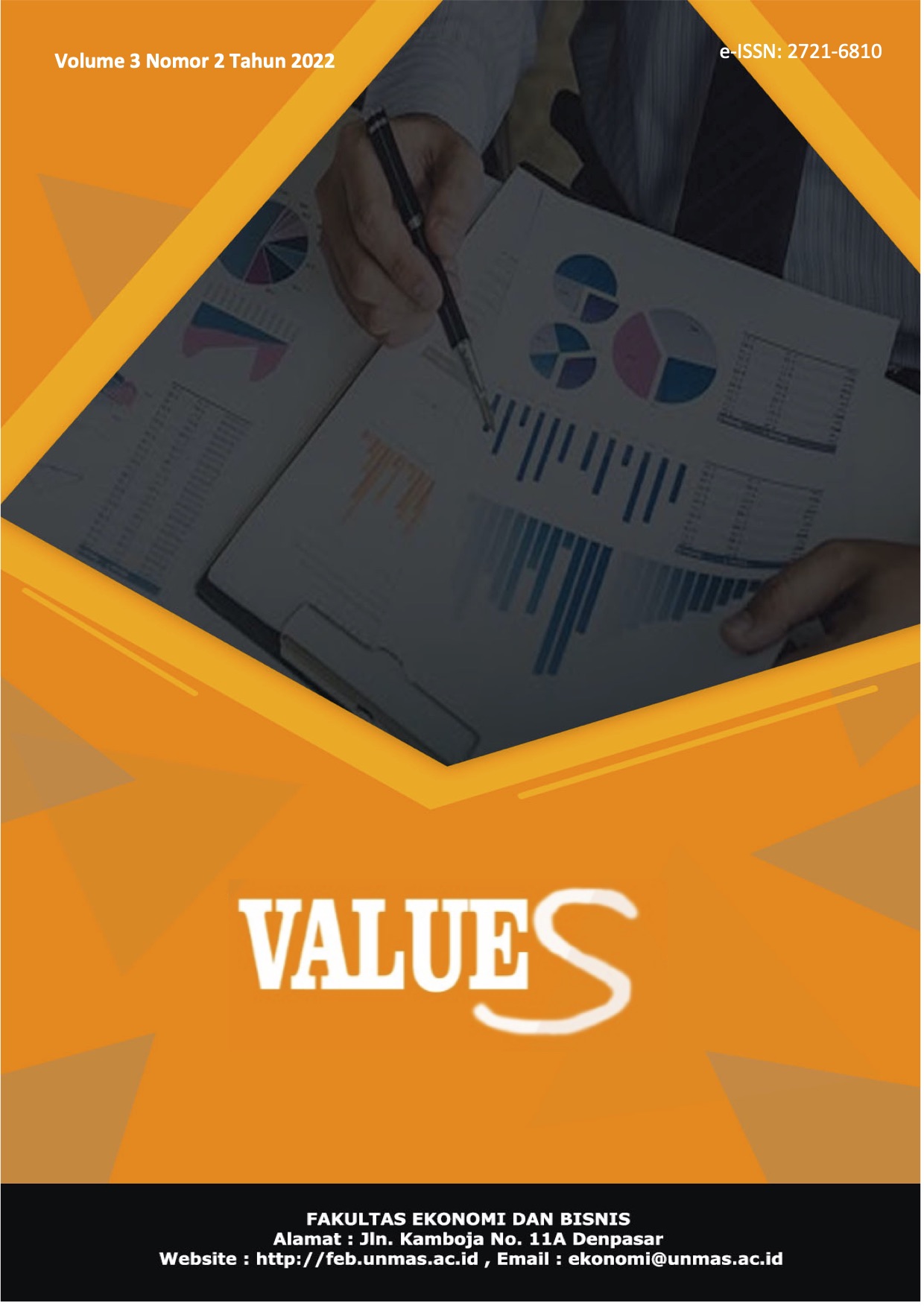 Downloads