PENGARUH KARAKTERISTIK PEKERJAAN DAN KOMPETENSI TERHADAP KINERJA KARYAWAN PADA KOPERASI DI DESA ADAT SERANGAN
Keywords:
job characteristics, competence, employee performance
Abstract
Human resources are very important to be given direction and guidance from human resource management in order to produce optimal performance. This study aims to determine the effect of job characteristics and competencies on employee performance at the Cooperative in Serangan Traditional Village.
This research was conducted in one of the cooperatives located in Serangan Traditional Village, namely KSP Lumbung Artha Mandiri located at Jalan Tukad Punggawa No. 27X Banjar Ponjok Serangan neighborhood, with the object of research being job characteristics, competencies, and employee performance. The population in this study were all 31 employees of KSP Lumbung Artha Mandiri. To determine the sample size in this study using a saturated sampling technique, so that the number of samples in this study were 31 employees of KSP Lumbung Artha Mandiri. The data analysis technique used in this research is instrument test, classical assumption test and multiple linear regression analysis.
The results of this study indicate that job characteristics and competencies have a significant positive effect on the performance of KSP Lumbung Artha Mandiri employees.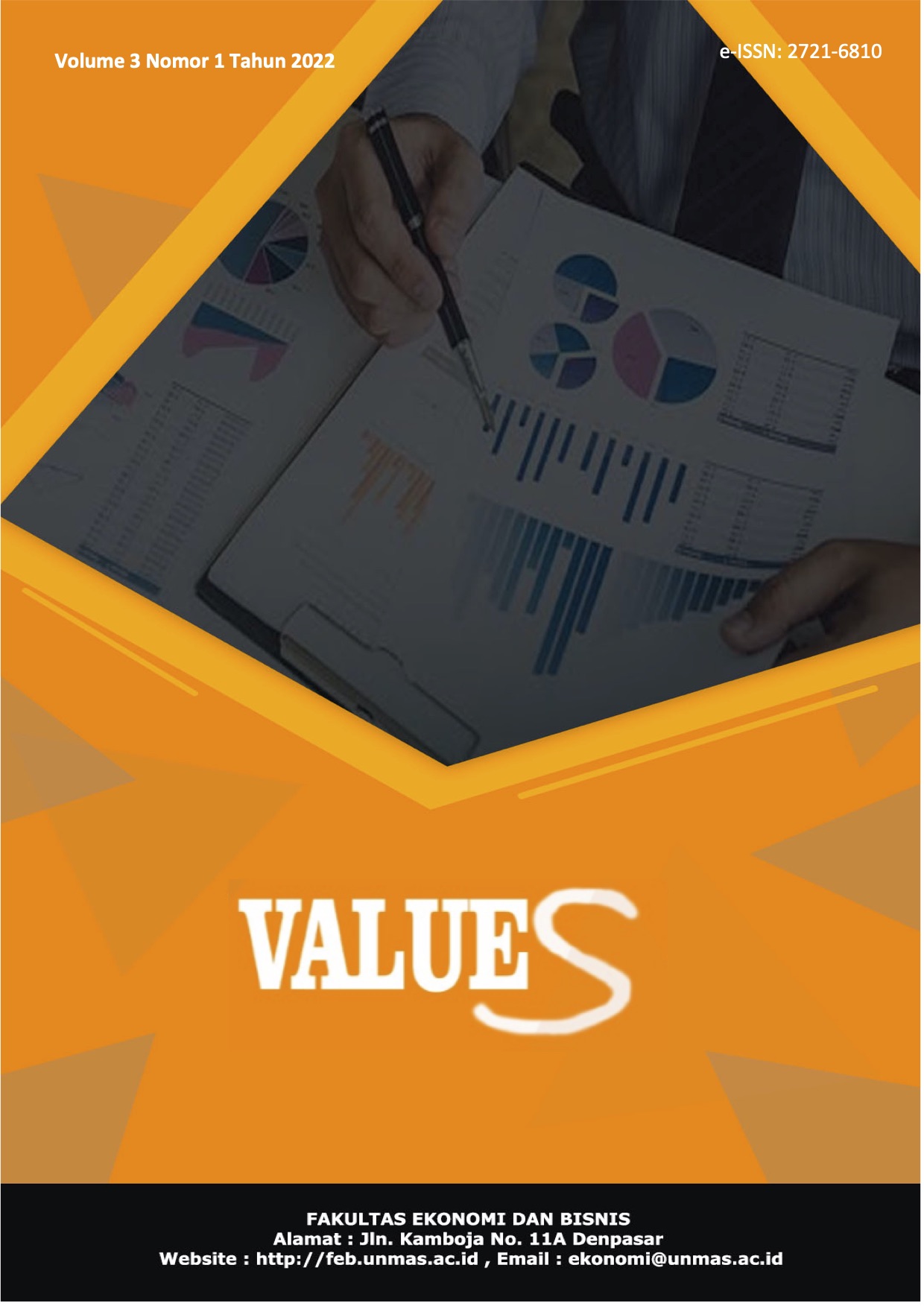 Downloads