REKONSTRUKSI KATA DALAM BAHASA INGGRIS OLEH PELAJAR NON-INGGRIS DI PERMAINAN ONLINE
Keywords:
reconstruction, derivational morphology, online game
Abstract
As a human, everyone needs a language as his/her identity. The language acquisition is carried out in various ways, one of which is from the surrounding environment. The differences in the language faculties possessed result in the emergence of a variety of acquisitions in a language. The use of language in the surrounding environment that is informal and used in everyday life contributes greatly to speakers reconstructing the language they use. Likewise in online game, people use English a lot in playing the game. In linguistics, this process is studied in the study of morphology, where the process is divided into inflectional morphology and derivational morphology. Based on this phenomenon, the researcher found several interesting issues to be investigated. The concept that becomes the discourse in this research plan is the derivation morphology process which is part of the process of reconstructing English words used in online game. The subject studied was a kid who was assumed to be able to be involved in playing online game and was familiar with the use of English in the game. The method used is descriptive qualitative with morphological studies as the approach used to analyze the data obtained. The findings obtained are that the formation of English words used by the subjects when playing in online game is mostly a reconstruction of words that are affected by the derivation morphology process, resulting in changes in word classes.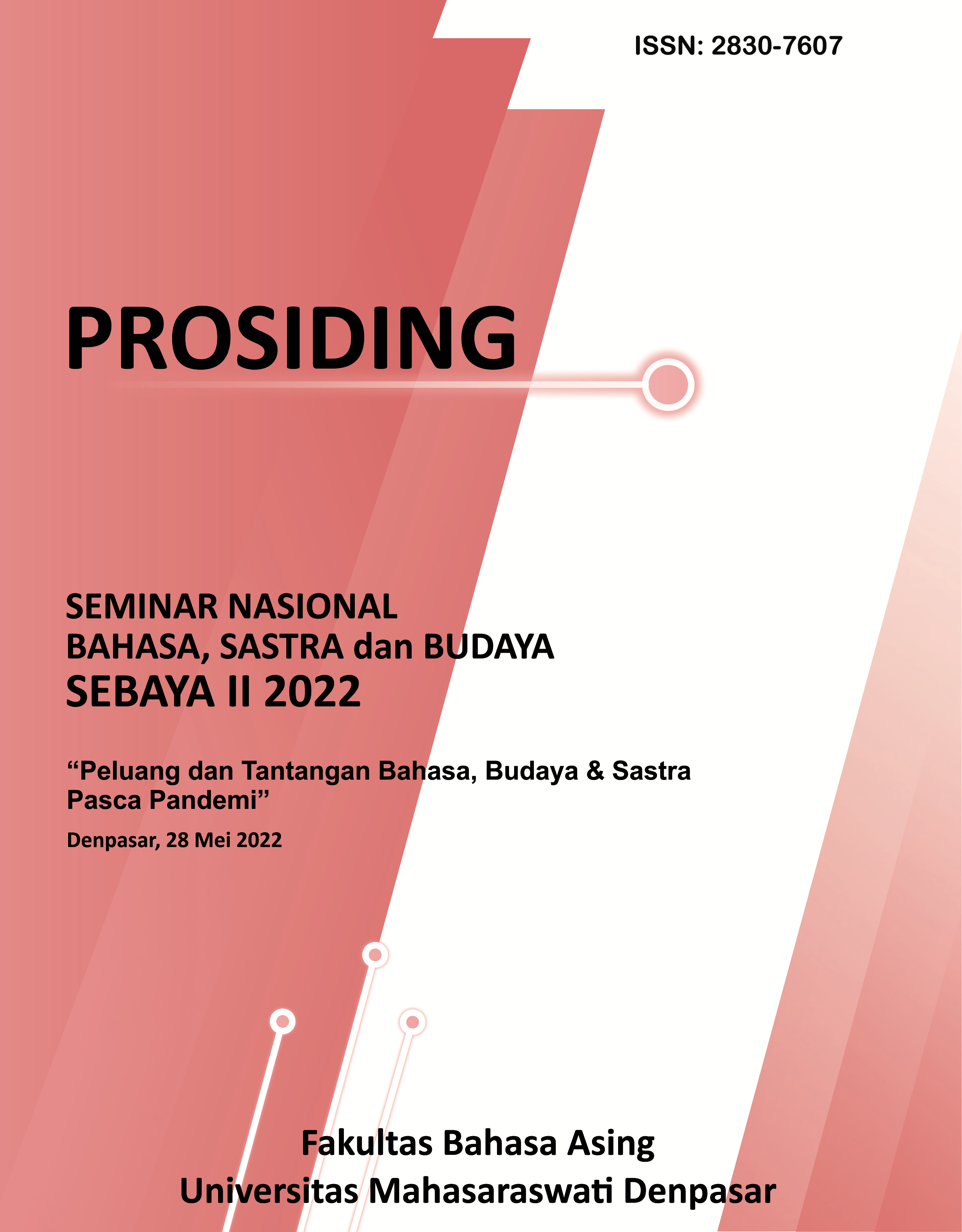 Downloads