Pengaruh Plot Terhadap Penokohan Karakter Naofumi Iwatani dalam Anime Tate no Yuusha no Nariagari
Keywords:
anime, isekai, summon, genre
Abstract
This study aims to analyze the character changes experienced by Naofumi Iwatani in the
anime ''Tate no Yuusha no Nariagari'' which are influenced by the plot in the story using a
structural approach. Structural approach is a study that makes the relationship of various
elements in a literary work as the object of study. The relationship between plot and
characterization is very influential in a literary work about how interesting or not the story
is developed. In the anime Tate no yuusha no nariagari, Iwatani Naofumi''s changes in
attitude are shown in living his new life after he was summoned into isekai. With the
development of the plot in such a way as to prove that the plot has an effect on the
characterizations in the story.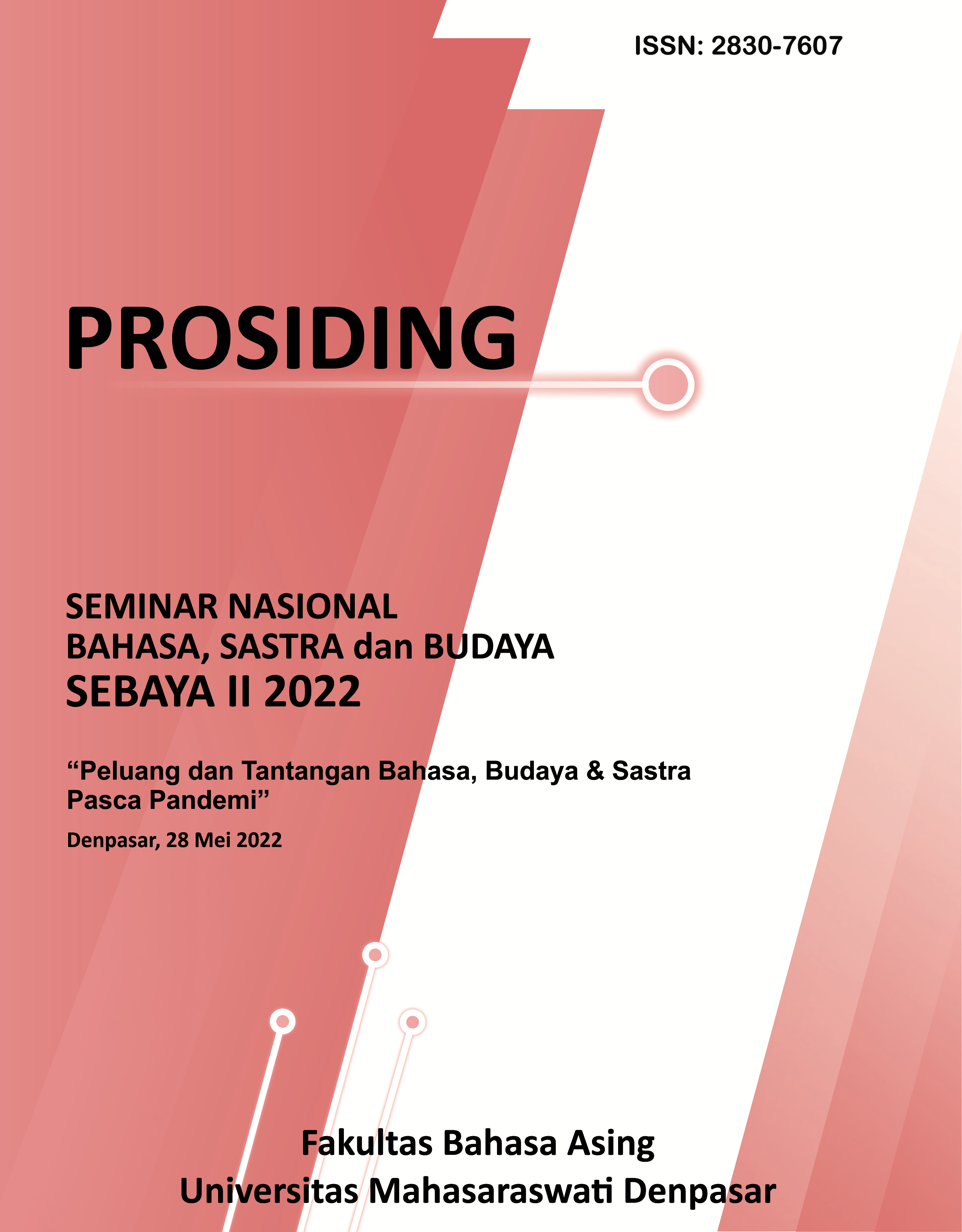 Downloads