Penggunaan moji-goi Bagian Kata Kerja Buku Marugoto A1 Sebagai Referensi Tes JLPT N5
Keywords:
The use of moji-goi, book verbs Marugoto A1 and JLPT N5.
Abstract
The purpose and focus of this research are to find out how much the moji-goi of the verb Marugoto A1 book contributes to the JLPT N5 and to find out what moji-goi the verb parts are and are not in the Marugoto A1 book/JLPT N5 2018-2019. This research is qualitative research with a descriptive analysis method. Data collection was carried out by 1) collecting moji-goi data for the verb part of the Marugoto A1 book, and JLPT N5 2018-2019. 2) make a moji-goi table. 3) calculate the percentage of moji-goi book marugoto A1 verb parts with help of ms. excel. The results of the data that has been obtained, the verbs in the book Marugoto A1 are 48, and about JLPT N5 2018-2019 are 67 moji-goi. The results showed, that the moji-goi in the Marugoto A1 book, the verb part of JLPT N5 2018-2019, was 28 moji-goi, and 39 moji-goi were missing. and the difference between existing and non- existent moji-goi is 11 moji-goi. The contribution of moji-goi in the verb part of the Marugoto A1 book to the JLPT N5 is 42%. And the difference in moji-goi can be found in Marugoto's next-level book.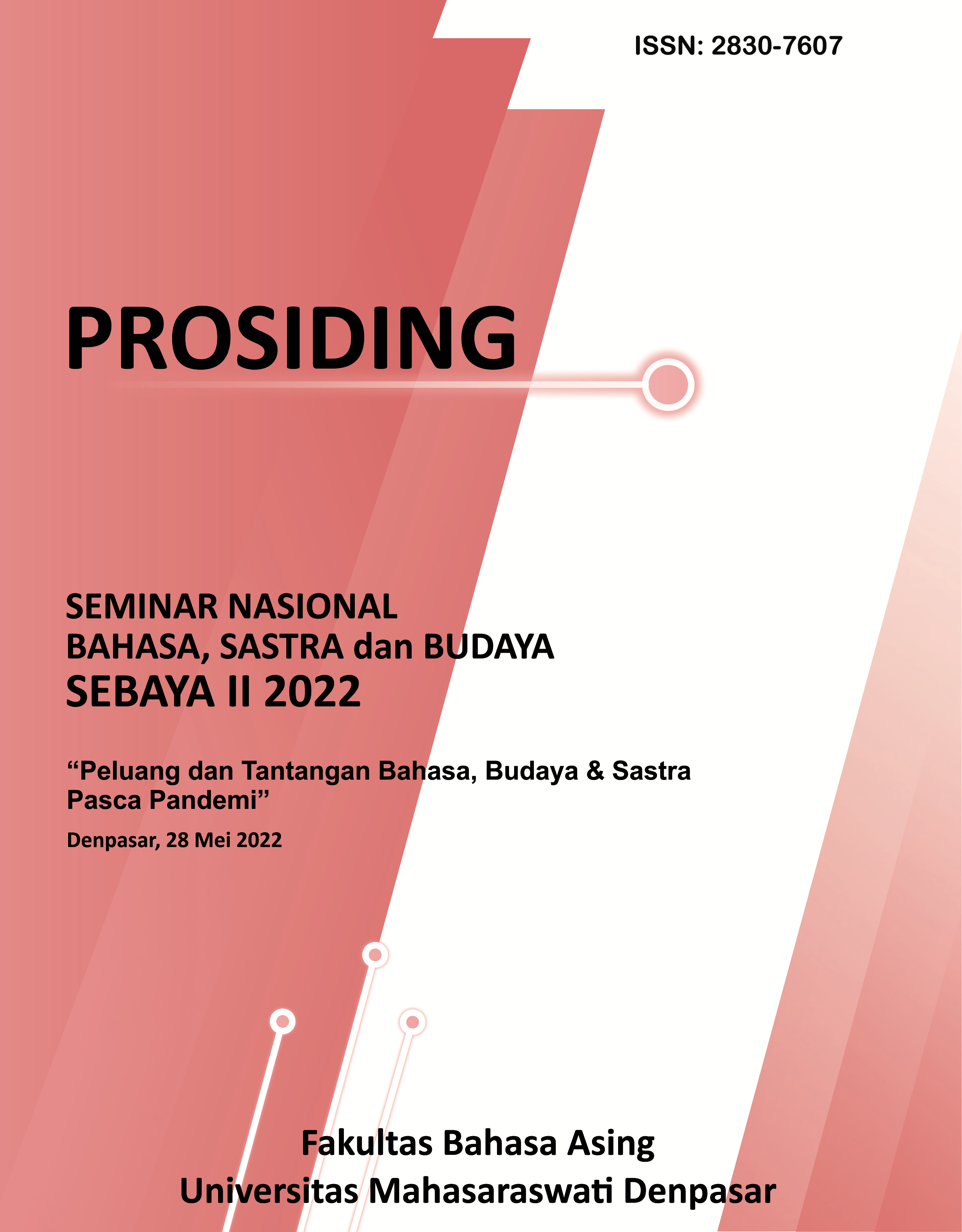 Downloads