Studi Pendahuluan Kesulitan Mahasiswa dalam Menyampaikan Gagasan Berbahasa Jepang pada Mata Kuliah Kaiwa Tingkat Menengah
Keywords:
difficulty conveying ideas, kaiwa, debate
Abstract
This paper aims to describe the underlying factors of difficulties experienced by students in conveying ideas of mid-level Kaiwa course in debate activities. At this course, students are expected to be able to do presentations, role-playing, talk shows, and debate on predetermined topics. The method used is quantitative with percentage descriptive analysis. Data was collected using questionnaires. Questionnaires were given to the 2018 and 2019 students who had attended Kaiwa course in 5th semester, with a total of 57 students. The questionnaire results show that there are 79.4% of students had difficulty composing sentences in Japanese when they want to convey their ideas; 79.8% had difficulty determining the correct vocabulary; 80.3% worried about making a mistake; 72.4% had an inadequate understanding of the content of the conversation during the lecture; 80.7% were less practice of speaking in Japanese independently.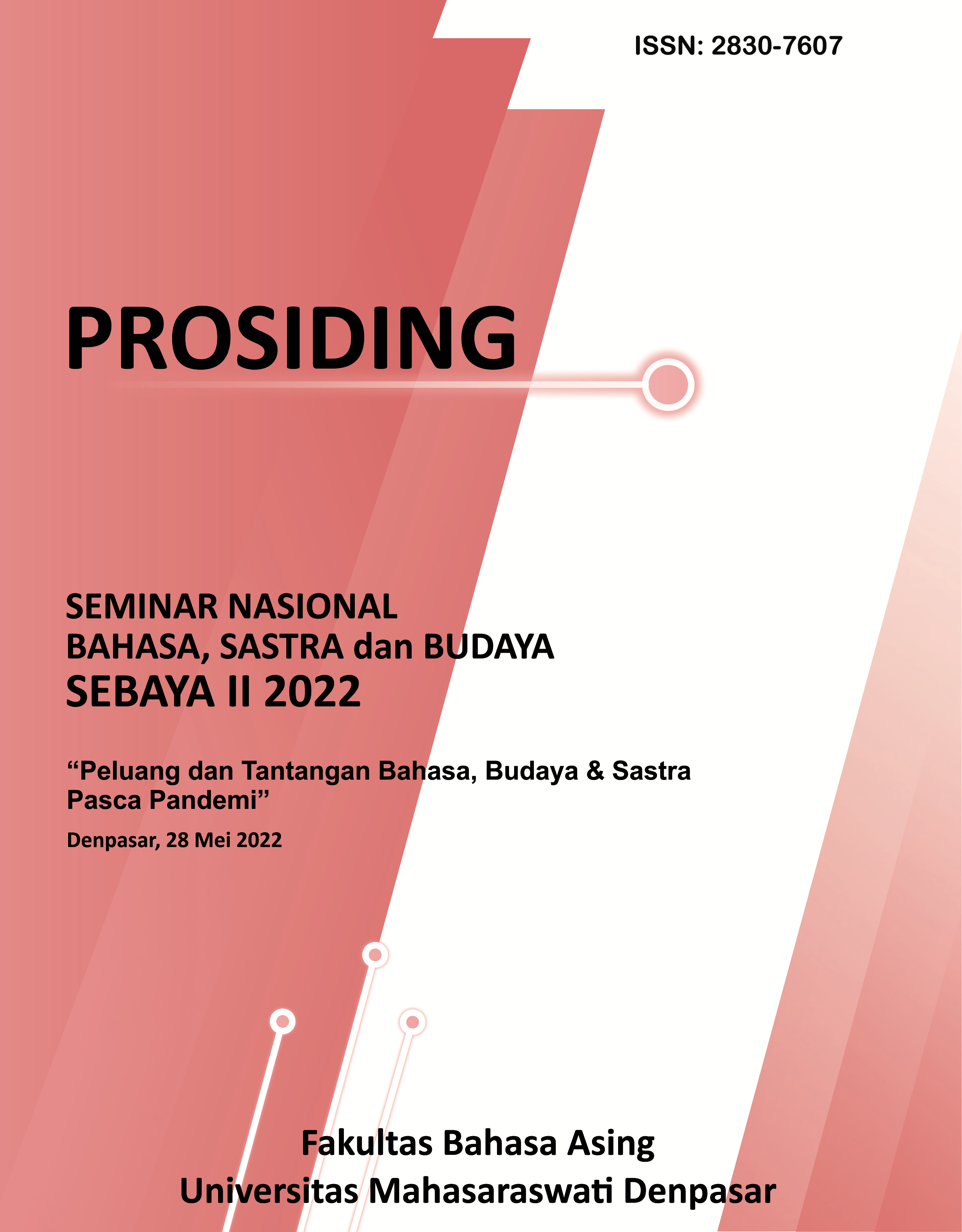 Downloads