Dampak Gaya Hidup Peserta Magang Asal Buleleng di Ibaraki Jepang: Analisis Wacana Kritis
Keywords:
lifestyle, consumerism, youth, apprenticeship, Japan
Abstract
Unemployment is a classic problem faced at the national, provincial and district levels. Likewise in Buleleng district, with the outbreak of the Covid-19 pandemic which has hit almost two years, the unemployment rate has started to increase drastically. Based on BPS data, from 2020 to 2021, the unemployment rate in Buleleng increased by around 19,000 people. The problem of unemployment in Buleleng Regency has been slightly solved by the ongoing collaboration in sending practical work skills of youth from Buleleng Regency to the Tsukuba Livestock Business Cooperative in Ibaraki-Japan since 2009 which is engaged in agriculture and animal husbandry with salaries ranging from 15-20 million rupiahs per year. month. The problem raised in this paper is that the salary earned in several cases shows that there are some participants who cannot manage their money, such as: gambling, excessive shopping, and drinking. This study aims to determine the impact of the consumerist lifestyle of several youth participants from Buleleng district while in Japan. This research method is a field research method referring to Nazir's (1988) ideas. Data collection techniques with field studies and literature according to the ideas of Sugiyono (2005). The theory used in this research is Ritzer's theory of globalization (2012) supported by the concept of the form of power that operates behind production and consumption by Pilliang (2011). The results of the study indicate that, in managing their finances in Japan, there is a subject-object relationship in the consumer society; abandonment of use value; fulfillment of desires; and consuming symbols so that they have an impact on themselves and their families in Bali.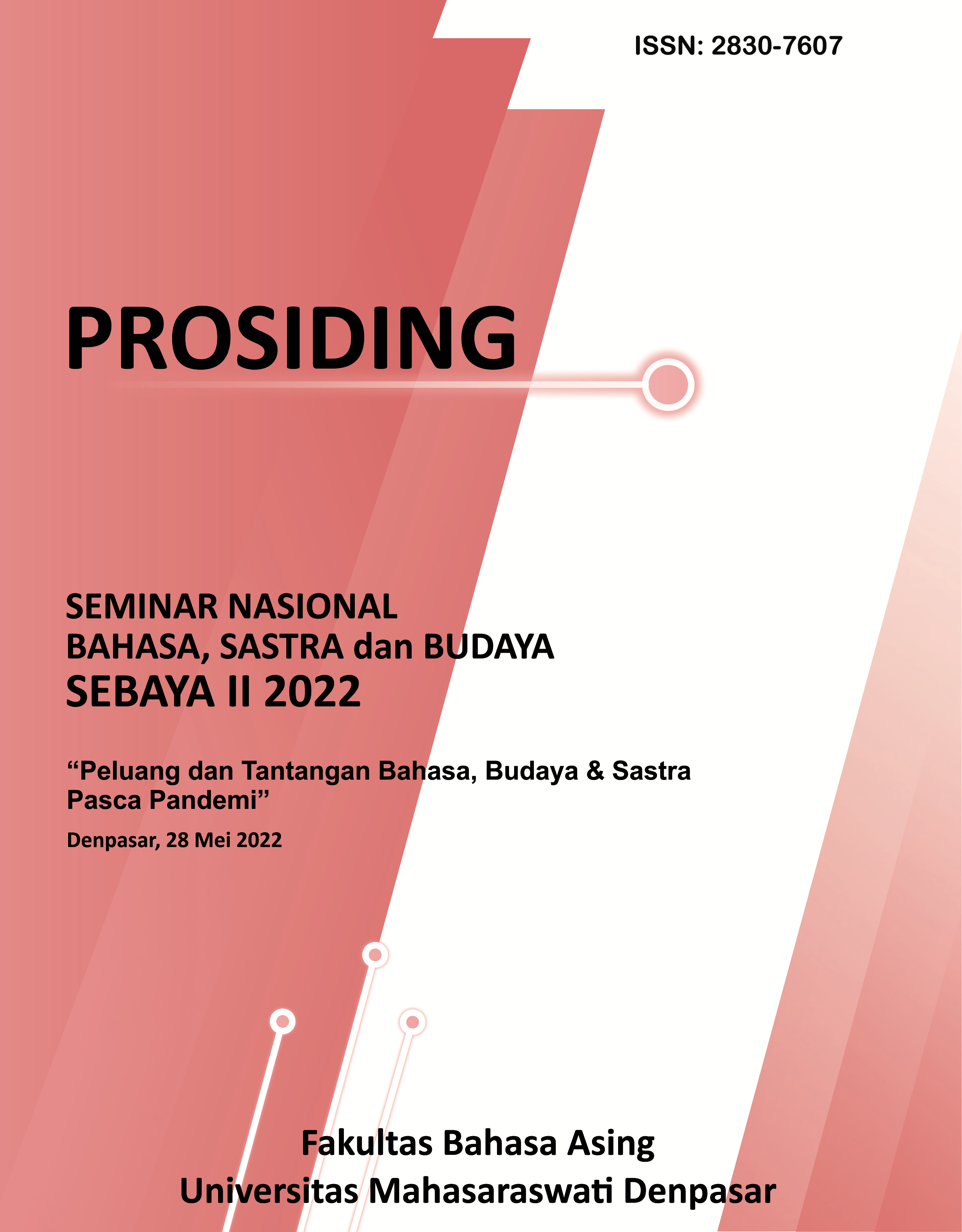 Downloads