Persepsi Mahasiswa Tentang Keefektifan Pembelajaran Hybrid pada Program Studi Pendidikan Bahasa Jepang Universitas Negeri Semarang
Keywords:
students perception, hybrid learning, Japanese language education
Abstract
Hybrid learning consists of learning to use two or more learning methods, using an online system (within the network) and offline (off the network). The hybrid model teaching at the Universitas Negeri Semarang (UNNES) has been implemented since March 2022, in line with the improving pandemic conditions marked by a significant decrease in the number of cases of exposure to the Covid-19 Virus. The purpose of this study is to determine students' perceptions of the effectiveness of hybrid learning that has been implemented in the UNNES Program of Study of Japanese Language Education This research is aimed at students in the UNNES Japanese language education program who are active in the even semester of 2021/2022. The study used descriptive quantitative search methods and search tools to distribute online questionnaires using Google Form. Based on the results of the study, it can be concluded that according to the students of the Japanese Language Education Study Program who were respondents in this study, hybrid learning is considered quite effective
even though it still has several shortcomings such as the lack of classroom facilities.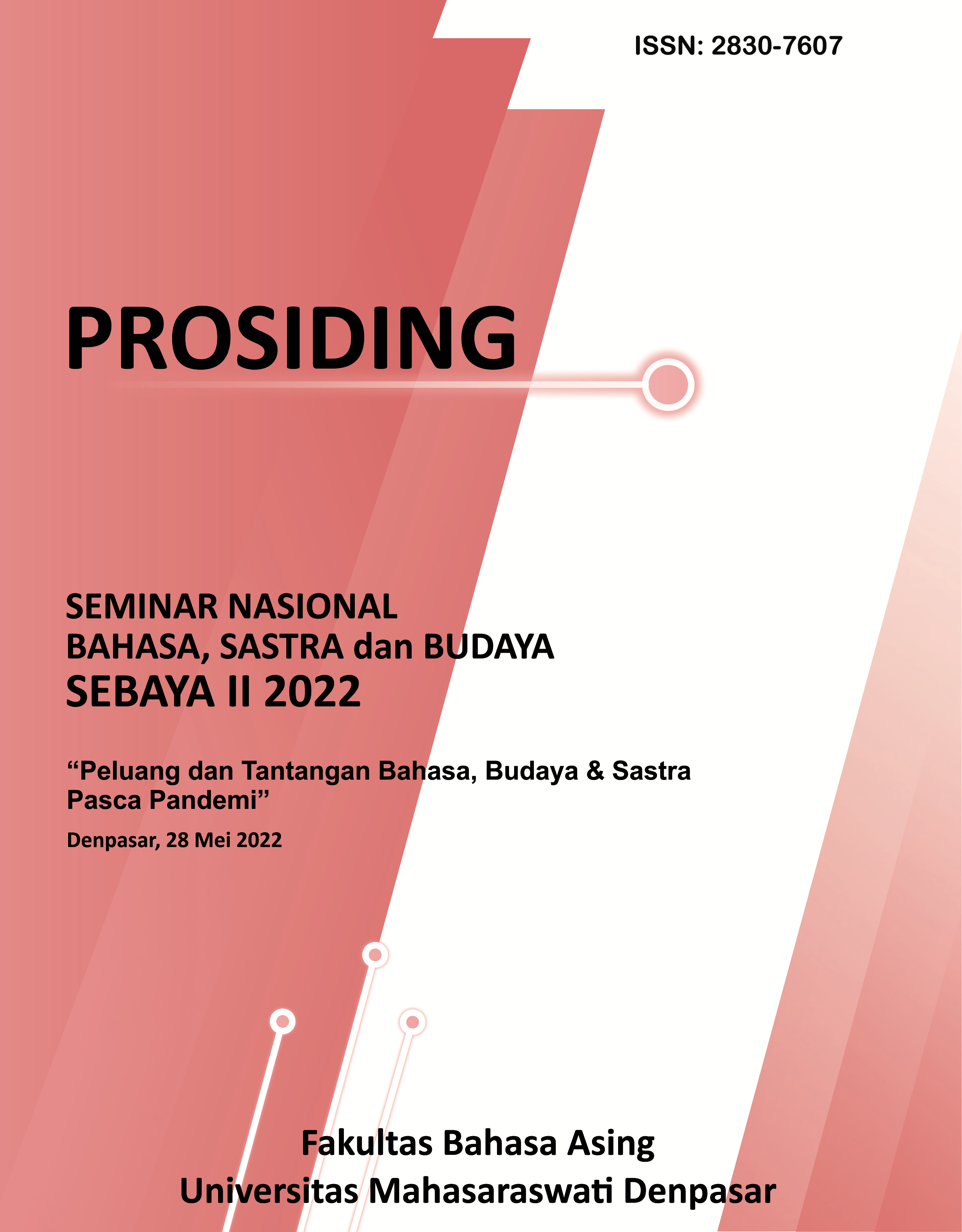 Downloads