The Representation of Amabie During COVID-19 Pandemic: Japanese Digital Folklore as Internet Meme
Keywords:
Keywords: amabie, COVID-19 pandemic, digital folklore, internet meme, Japanese folklore
Abstract
This research describes various meme images with the representation of amabie as a symbol of the COVID-19 pandemic in Japan. The data source are 14 images of amabie memes from an online article entitled "A 174-Year-Old Japanese Woodblock Meme is Here to Fight COVID-19" from printmag.com. The 14 meme images were collected by observation method through note-taking technique. The data that has been collected was analyzed using Kress & Leuween's (2006) reading image theory. This theory focuses on three metafunctions, namely representational meaning, interactive meaning, and compositional meaning. Result found that the prominent aspect from 14 meme images of amabie are the conceptual process as representational meaning; the indirect position or gaze, long shot, and vertical angle as interactive meaning; the centered composition, the placement in foreground or background, relative size, contrasts in colour, difference in sharpness as salience; and, the use of frame lines and empty space of framing as compositional meaning. All these aspect reflected that amabie was truly a savior to protect Japanese people from COVID-19 pandemic.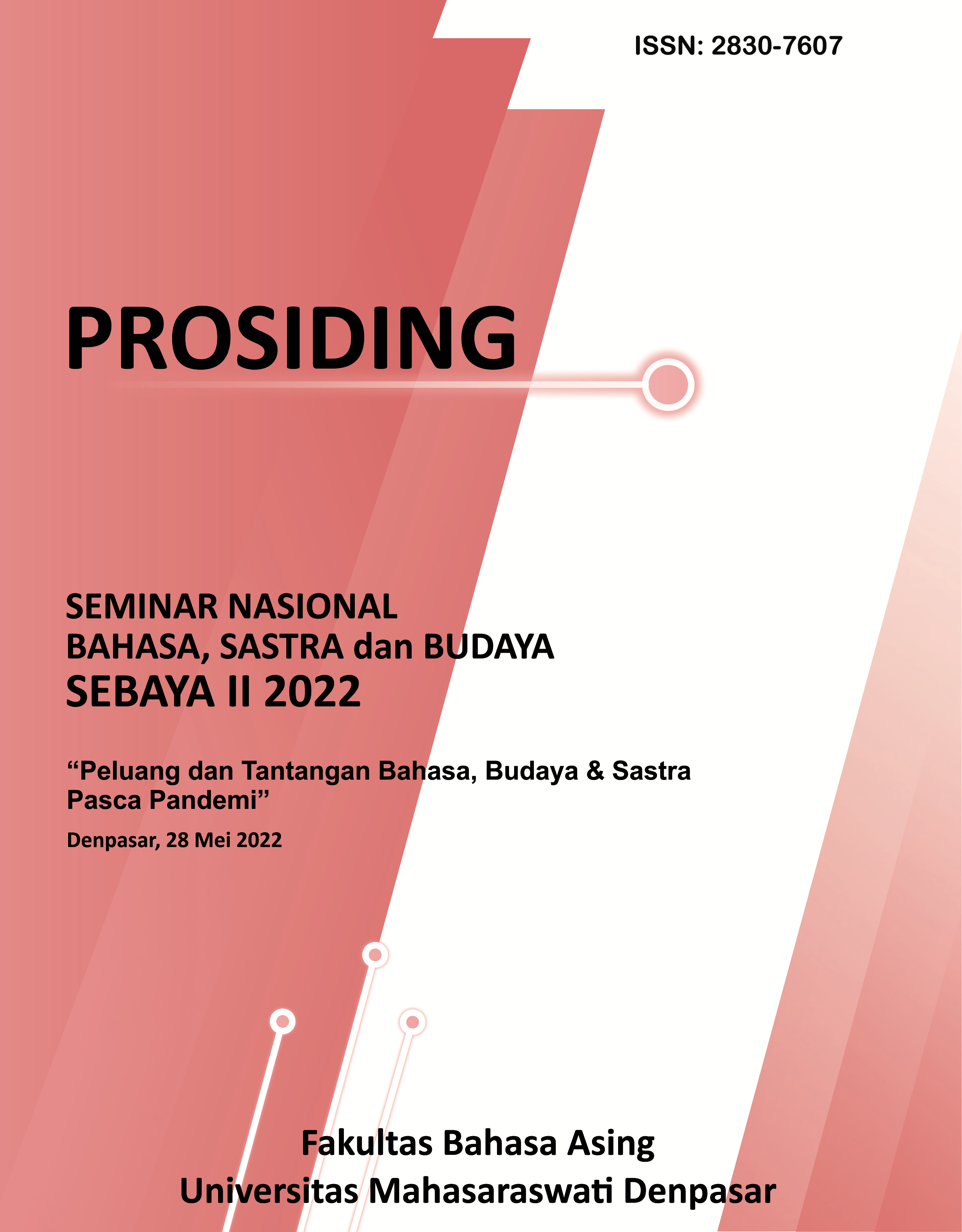 Downloads