MAMPUKAH REPUTASI DIREKSI BERPERAN MEMODERASI HUBUNGAN ARSITEKTUR KEUANGAN DENGAN NILAI PERUSAHAAN?
Keywords:
Ownership Structure, Capital Structure, Corporate Governance, Financial Architecture, Directors' Reputation, Firm Value
Abstract
This study aims to analyze the influence of corporate financial architecture and its dimensions consisting of ownership structure, capital structure and corporate governance on firm value, as well as the role of director reputation as a moderating variable in the relationship between financial architecture and firm value. This research was conducted on the Indonesia Stock Exchange (IDX) for the 2018 period using secondary data sources, consisting of 597 companies. The method of analysis in testing the hypothesis using regression test with the moderating variable MRA in SPSS. The results showed that ownership structure, corporate governance, financial architecture have a positive and significant effect on firm value. Capital structure has no effect on firm value. The reputation of directors has a significant role in moderating the effect of financial architecture on firm value.
Downloads
Download data is not yet available.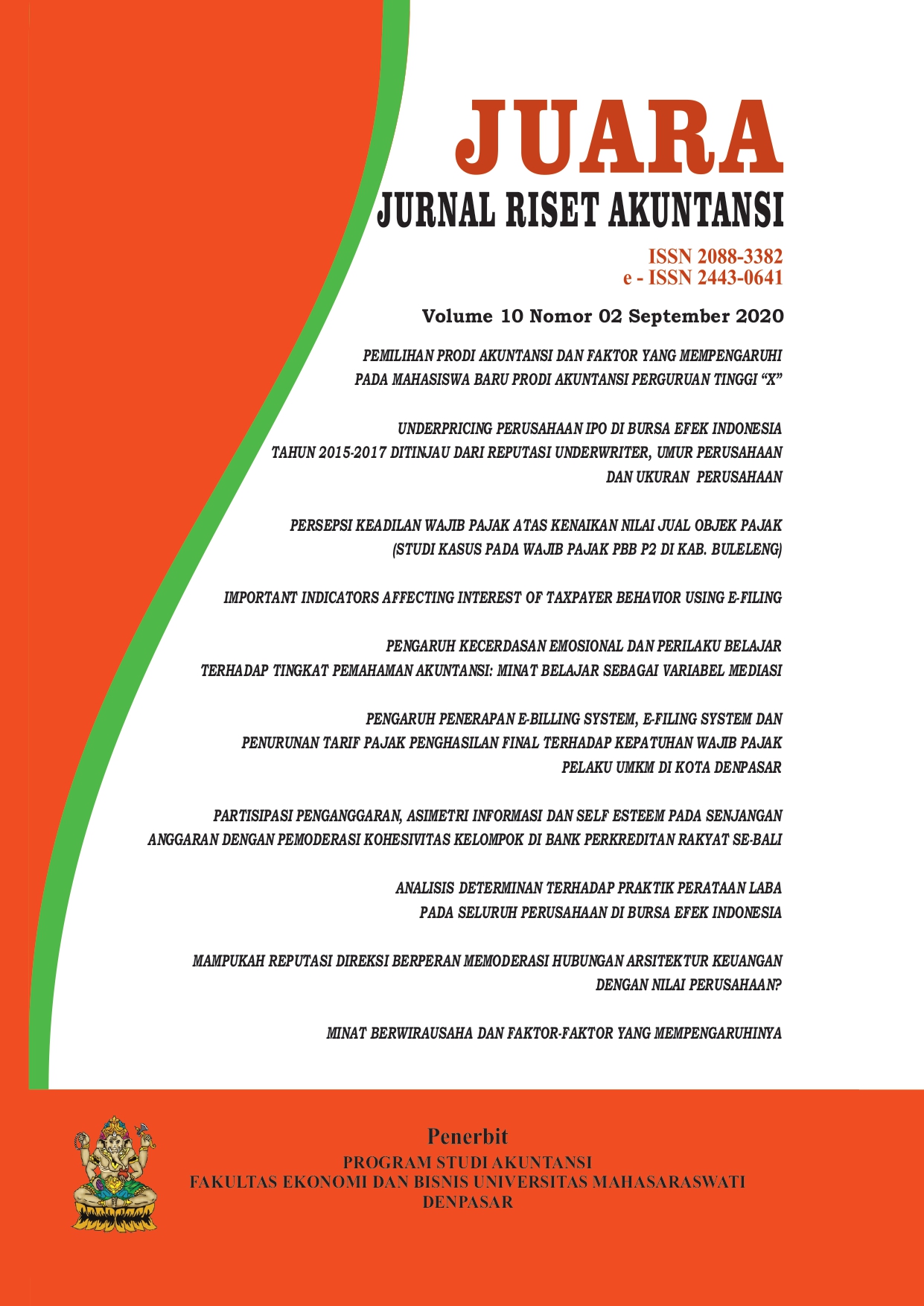 Downloads