PENGARUH KECERDASAN EMOSIONAL DAN PERILAKU BELAJAR TERHADAP TINGKAT PEMAHAMAN AKUNTANSI: MINAT BELAJAR SEBAGAI VARIABEL MEDIASI
Keywords:
emotional intelligence, learning behavior, interest in learning, level of accounting understanding
Abstract
The points of this examination to decide the part of enthusiasm for learning in intervening the impact of enthusiastic knowledge and learning conduct fair and square of comprehension of bookkeeping. This examination was directed at the Faculty of Economics and Business, Ngurah Rai University, situated on Padma Penatih Street, Denpasar, Bali Province. The example utilized in this examination utilizes likelihood arbitrary testing strategy, where the respondent is a second semester understudy who gets a starting bookkeeping course. The quantity of tests utilized was 100 individuals. The investigation strategy utilized is the basic condition model (Structural Equation Modeling - SEM) in view of difference known as Partial Least Square (PLS).
The outcomes demonstrated passionate knowledge had a positive and huge impact on learning premium, enthusiastic insight negatively affected the degree of comprehension of bookkeeping, learning conduct had a no impact on learning enthusiasm, learning conduct had a positive and noteworthy impact fair and square of bookkeeping understanding, learning premium had a beneficial outcome and huge to the degree of comprehension of bookkeeping, enthusiasm for learning intervenes the relationship of passionate insight decidedly and altogether to the degree of comprehension of bookkeeping and enthusiasm for learning not ready to intercede in the circuitous relationship of learning conduct with the degree of comprehension of bookkeeping.
Downloads
Download data is not yet available.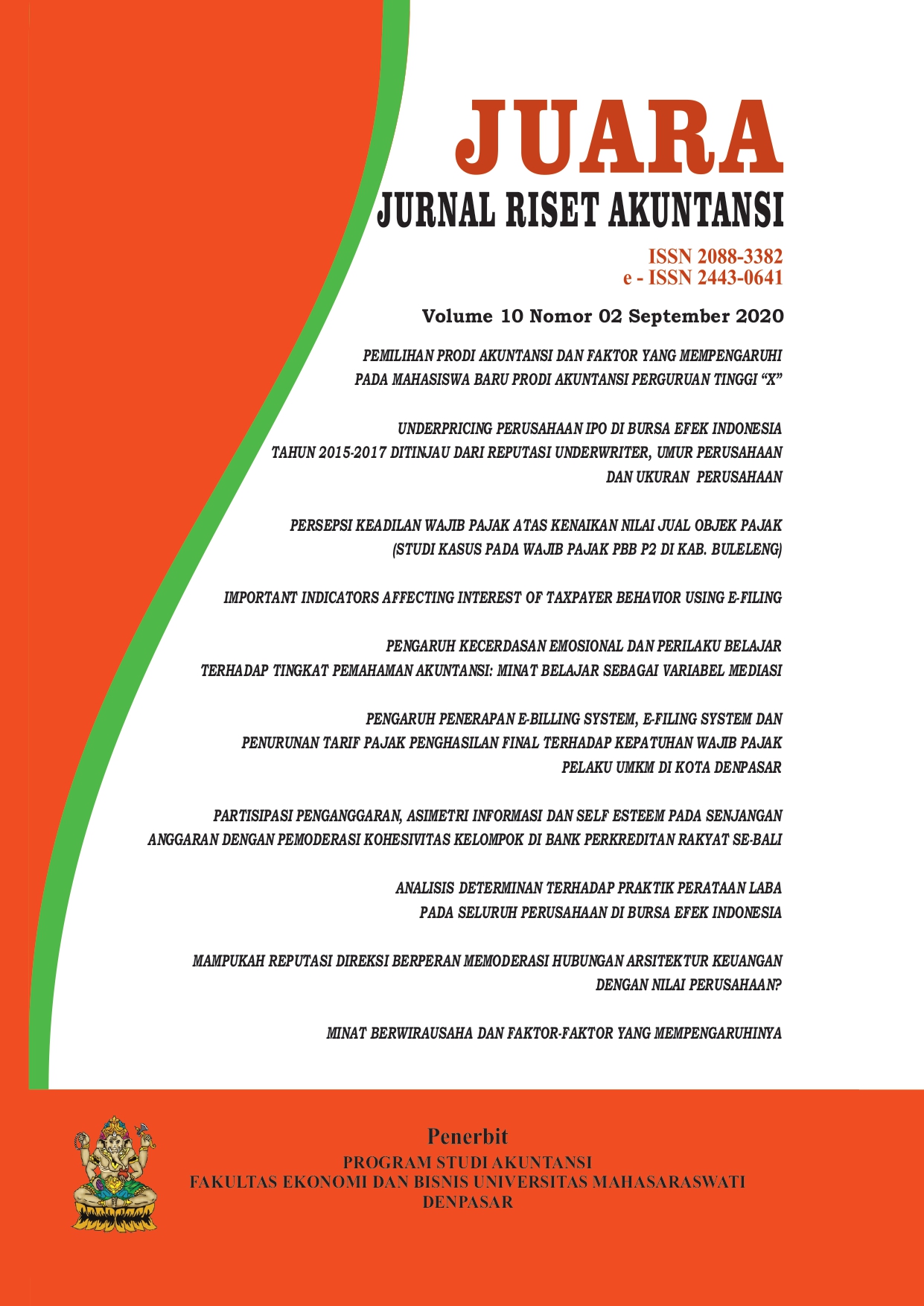 Downloads