PERAN BALAI KONSERVASI SUMBER DAYA ALAM BALI DALAM PERLINDUNGAN SATWA LANGKA DI PROVINSI BALI
Keywords:
Role, Protection, Bali Natural Resources Conservation Agency
Abstract
The Indonesian state has wealth in the form of abundant natural resources. The basic capital of these natural resources must be protected, maintained, preserved and utilized optimally for the welfare of the Indonesian people in particular and the quality of human life in general in a manner that ensures harmony, harmony and balance. Every province in Indonesia has endemic animal species, one of which is Bali Province and efforts to utilize animals for the benefit of humans must of course be followed by efforts to save and protect animals in natural habitats and outside habitats so that the utilization of these animal species can be sustainable. serve as the basis on which efforts to combine biodiversity conservation and development can succeed or fail. The agency that has an important role in reducing the number of crimes against endangered animals in Bali is the Bali Natural Resources Conservation Center, which is under the Ministry of Environment and Forestry of the Republic of Indonesia
References
Hadi S. Alikodra, 2010, Teknik Pengelolaan Satwaliar dalam Rangka Mempertahankan Keanekaragaman Hayati Indonesia, PT. Penerbit IPB Press, Bogor, hal 1.
Jurnal
Yoshua Aristides, 2016, Perlindungan Satwa Langka di Indonesia dari Perspektif CITES, Diponogoro Law Journal, Vol.5, No.4, hal.2. Raynaldo Sembiring dan Wenni Adzkia, 2015, Memberantas Kejahatan Atas Satwa Liar Refleksi Atas Penegakan Hukum Undang-Undang Nomor 5 Tahun 1990, Vol.2, No.2, Hal.2
Internet
perlindungan/pengawasan-lalu
lintas-tumbuhan-dan-satwa-liar
diakses 24 Desember 2020
Peraturan Perundang-Undangan
Undang-Undang Nomor 5 Tahun
tentang Konservasi Sumber
Daya Alam Ekosistem.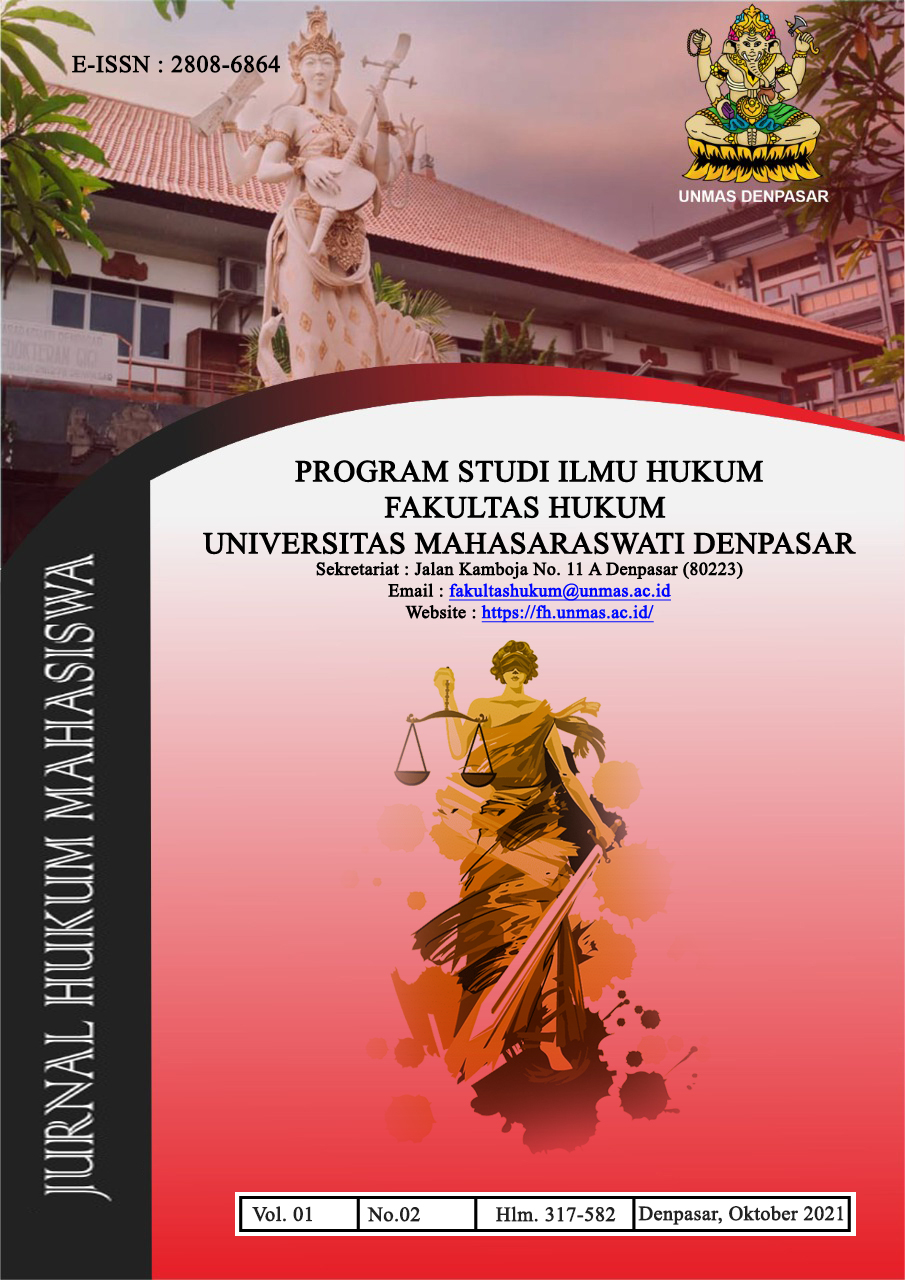 Downloads