LEGALITAS DAN IMPLEMENTASI PUNGUTAN DESA ADAT TERHADAP PENDUDUK NONPERMANEN DI WILAYAH DESA ADAT KESIMAN
Keywords:
Residents Outside Bali, Non-Permanent Residents, Customs Village
Abstract
The high economic growth in Bali causes many people outside Bali to come to Bali to work. As a result of residents outside Bali coming to Bali, Bali is currently experiencing population density. One of the components of population that contributes to population density is the presence of non-permanent residents. Non-permanent residents are generally migrants in the customary village area, who come and live in the area for an interest, such as working to earn a living or other interests. Traditional Village levies to non-permanent residents living in the Kesiman Traditional Village area have strong legality, because they meet the formal and material requirements for the formation of a pararem and are in the form of levies made every month for Kesiman Traditional Village income which is used for ceremonial, religious, social, and customary activities. and protecting the environment of the Kesiman Traditional Village area, has been effective by giving legal consequences to non-permanent residents of their rights and obligations who live in the Kesiman Traditional Village area.
References
Buku
Bambang S, 2003, Metodologi Penelitian Hukum, PT Raja Grafindo Persada, Jakarta.
Wiranata, 2005, Hukum Adat Indonesia. Perkembangannya dari Masa ke Masa, Bandung: Citra Aditya Bakti.
Jurnal
Liananda Dkk, 2020, Peranan Desa Adat Dalam Penanganan Krama Tamiu Di Desa Adat Tista Baktiseraga Kecamatan Buleleng, Kabupaten Buleleng, e- Journal Komunitas Yustisia Universitas Pendidikan Ganesha Program Studi Ilmu Hukum.
Internet
Anonim, "Pertumbuhan Penduduk Dua Kali Lipat, Pakar Kependudukan UGM Sebut ada yang 'Hilang' di Bali", http://bali.tribunnews.com/2019/05/25/pertumbuhan-penduduk-dua-kali-lipat-pakar-kependudukan-ugm-sebut-ada-yang-hilang-di-bali, diakses tanggal 31 Mei 2021. Pukul 02.15 Wita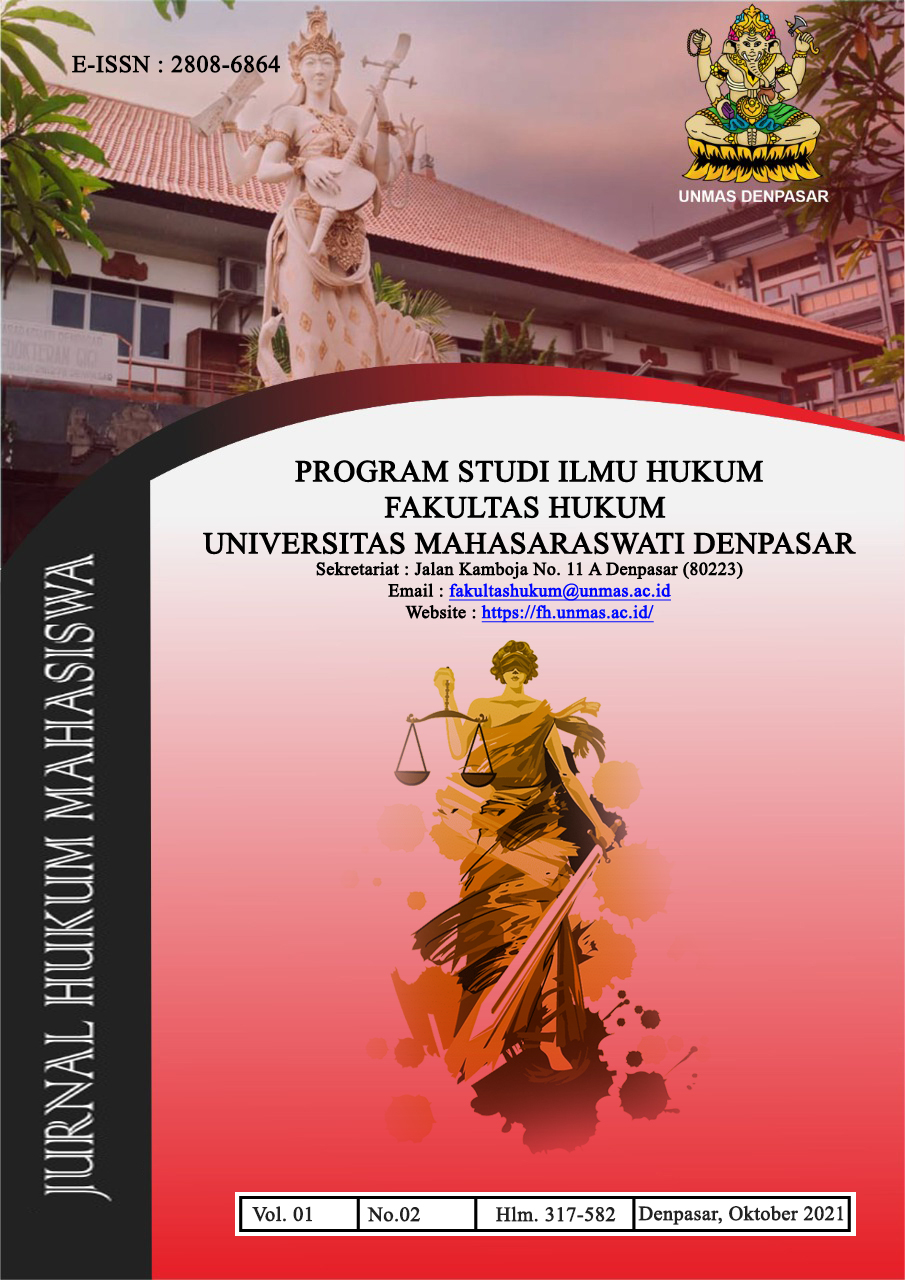 Downloads