EFEKTIVITAS SOSIALISASI PENCEGAHAN PENYALAHGUNAAN DAN PEMBERANTASAN PEREDARAN GELAP NARKOTIKA (P4GN) BNNP BALI DALAM MEDIA MASA DI ERA ADAPTASI KEBIASAAN BARU
Keywords:
BNN, Narcotics, Socialization, P4GN, Covid-19
Abstract
The National Narcotics Agency of Bali Province is the leading sector in the program for preventing abuse and eradicating the Illicit Trafficking of Narcotics P4GN, through the P2M field of prevention and community empowerment. BNNP Bali has maximally carried out Narcotics prevention through distributing information related to the dangers of Narcotics such as providing technical guidance to stakeholders who were carried out conventionally or face-to-face as well as socializing Narcotics Hazard Prevention through social media facilities, especially in the Covid-19 Pandemic era. P4GN in the era of habitual adaptation through mass media carried out by BNNP needs to be studied for its effectiveness and socialization effect. The results of the study indicate the effectiveness of P4GN socialization in the era of adapting new habits through online mass media carried out by the Bali Province BNN in preventing or suppressing abuse by Narcotics addicts, which is linked to the facts of online socialization data in mass media in 2020. Meanwhile, drug cases before and after the covid19 pandemic the trend of development decreased. P4GN socialization through online media had an influence in suppressing the number of narcotics addicts in the era of adaptation to new habits carried out by the Bali BNNP supported by data in Table 1 and data in Table 2 shows the number of drug addicts has decreased.
References
Buku
Suharismi Arikunto, 2002, Prosedur Penelitian Suatu Pendekatan Praktek, Rineka Cipta, Jakarta.
Soerjono Soekanto, 2001, Penelitian Hukum Normatif, PT. Raja Grafindo Persada, Jakarta.
Jurnal:
Jurnal Manajemen Pertahanan, Vol. 4 No. 2 Desember 2018
Peraturan Peundang-Undangan:
UU RI No.35 Tahun 2009 tentang Narkotika ( Lembaran Negara No. 143 tanggal 12 Oktober 2009)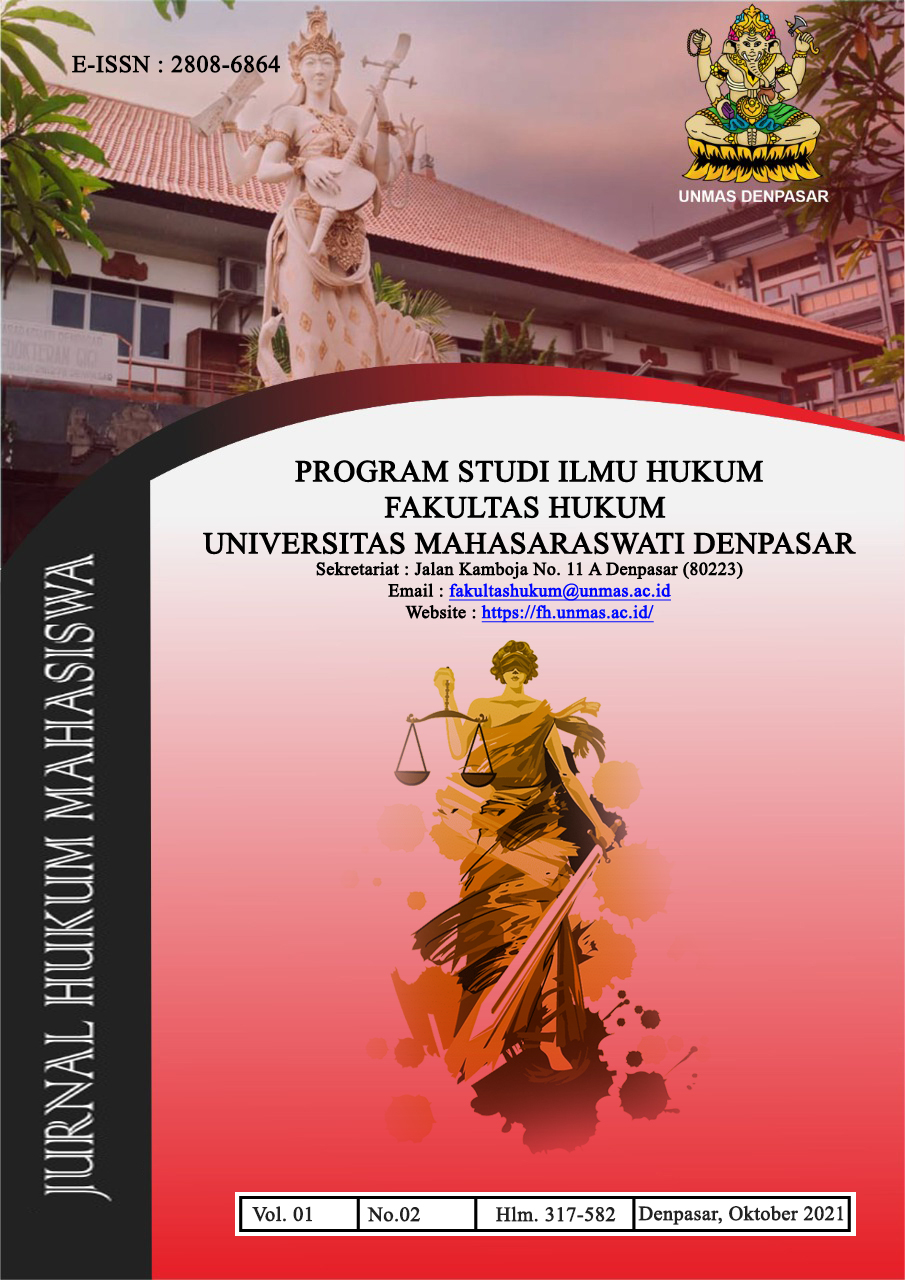 Downloads