PERTIMBANGAN HUKUM DALAM MENETAPKAN HAK ASUH DAN PEMBEBANAN NAFKAH ANAK PASCA PERCERAIAN
Keywords:
custody, livelihood, divorce
Abstract
In Court Decision Number 477 / Pdt.G / 2020 / PN Dps, the Judge stated that the marital relationship between the Plaintiff and the Defendant broke up because the divorce and child custody rests with the Plaintiff, namely his father, while still giving the Defendant the opportunity as his biological mother to be able at any time. give love to the child. The problem in this research is the implementation of law and legal considerations of judges in determining child custody and granting child support rights due to divorce. The method in this research uses a method with the type of sociological or empirical legal research. The conclusion of this study is that the rights of foster children and the right to support for children after divorce have actually been regulated in Article 41 point b and c of Law Number 16 of 2019 concerning Amendments to Law Number 1 of 1974 concerning Marriage. Judges as the main actor and in their role in creating ideal justice, in the case of implementing the fulfillment of children's livelihoods after the break-up of marriage due to divorce, of course carry out many interpretations as well as paying attention to the principle of appropriateness and the principle of ability to determine proportionality and the measure of how much obligation the father must bear.
References
Buku
Ahmad Kamil dan Fauzan, 2011, Kaidah-Kaidah Hukum Yurisprydensi, Prenada Media Group, Jakarta
Ali Zainuddin, 2011, Hukum Perdata Islam di Indonesia, Sinar Grafika, Jakarta
Djoko Imbawani Atmadjaja, 2016, Hukum Perdata, Setara Press, Malang
Program Studi Ilmu Hukum, 2017, Buku Panduan Penulisan Skripsi, Fakultas Hukum Universitas Mahasaraswati, Denpasar
Syarif Mappiasse, 2015, Logika Hukum Pertimbangan Putusan Hakim, Pranada Media Group, Jakarta
Wahyu Muljono, 2012, Teori Dan Praktik Peradilan Perdata Di Indonesia, Pustaka Yustisia, Yogyakarta
Wasman dan Wardah Nuroniyah, 2011, Hukum Perkawinan Islam di Indonesia Perbandungan Fiqh dan Hukum Positif, CV. Citra Utama, Yogyakarta
Yaswirman, 2013, Hukum Keluarga, Rajawali Press, Jakarta
Zainnudin Ali, 2002, Hukum Perdata Islam Indonesia, Yayasan Masyarakat Indonesi Baru , Palu,
Jurnal
M. Natsir Asnawi, 2016, Implementasi Jurimetri Dalam Penentuan Jumlah Nafkah Anak, Jurnal Hukum Dan Peradilan, Vol. 5 No.3 ISSN: 331 – 350,
Rukiah M. Ali dan Zakki Fikri Khairuna, 2017, Hak Nafkah Anak Pegawai Negeri Sipil Setelah Perceraian (Studi Kasus Mahkamah Syar'iyah Banda Aceh), Jurnal Hukum Keluarga dan Hukum Islam, Vol. 1 No. 2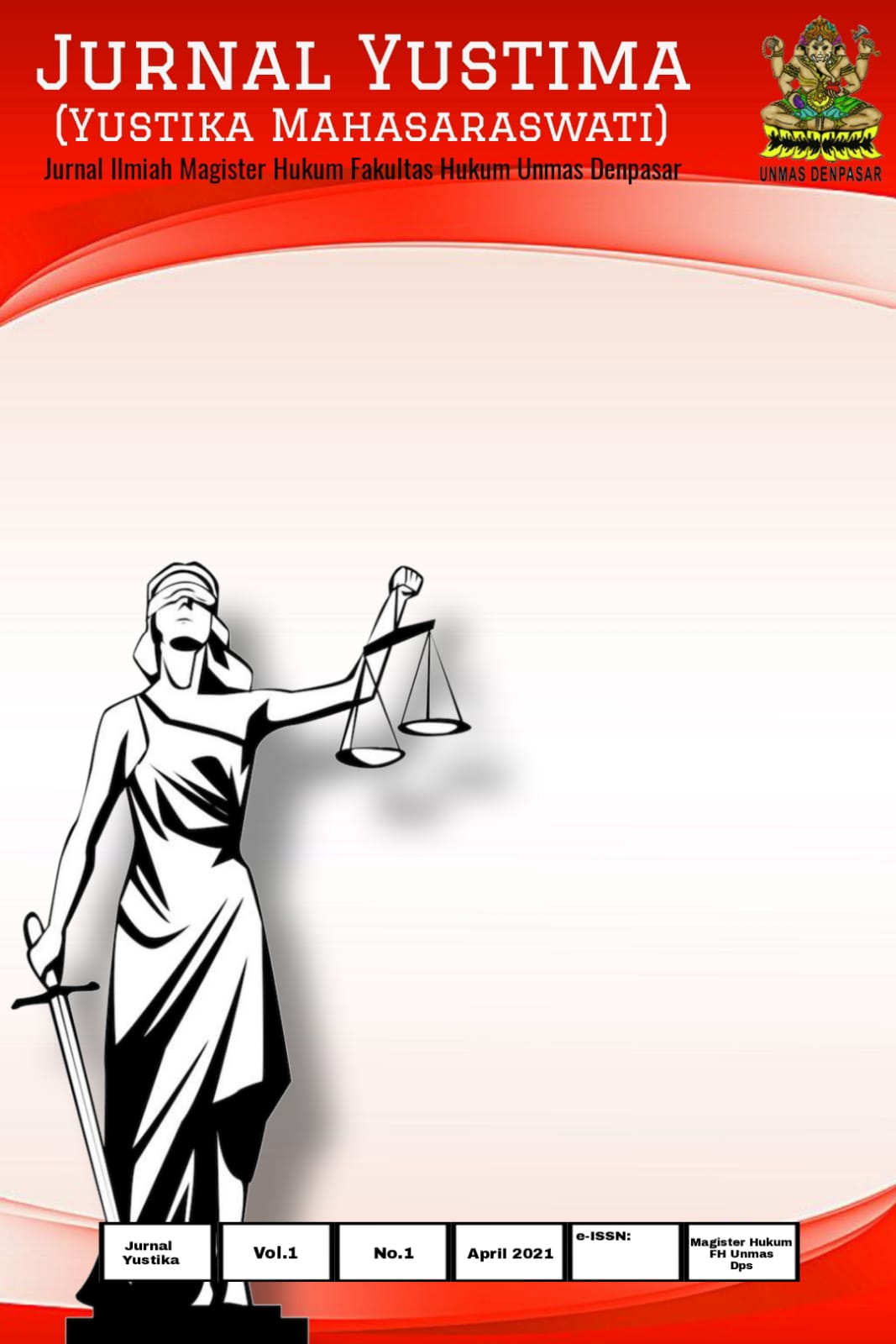 Downloads