Evaluasi Aspek Finansial IPAL Komunal (Studi: Kota Malang Provinsi Jawa Timur)
Keywords:
water treatment plan, evaluation communal IPAL, financial aspect
Abstract
In this study, samples will be taken from 6 Communal WWTP locations in the City of Malang. Based on the review of Communal IPAL by DEWATS, the majority of IPAL Communal is not monitored, so it is necessary to evaluate evaluation on the ability and willingness of the community to care for WWTPs Communal with operating costs according to SOP. Based on the results of the evaluation of the financial aspect, the willingness of residents to pay fees between 2000 rupiahs to 5000 rupiahs and the ability of residents to pay at the Tlogomas Communal IPAL is Rp. 11,150, Oro - Oro Dowo Rp. 7,125, Jodipan Rp. 8,900, Kota Lama Rp. 8,750, Mergososo Rp. 6,150, and Gadang Rp. 8,900.
References
BPS. 2011. "Buku Putih Sanitasi Kota Malang 2011". Kota Malang.
Peraturan Daerah Kota Malang. 2001. "Peraturan Kota Malang Nomor 17 Tahun 2001 tentang Konservasi Air". Malang.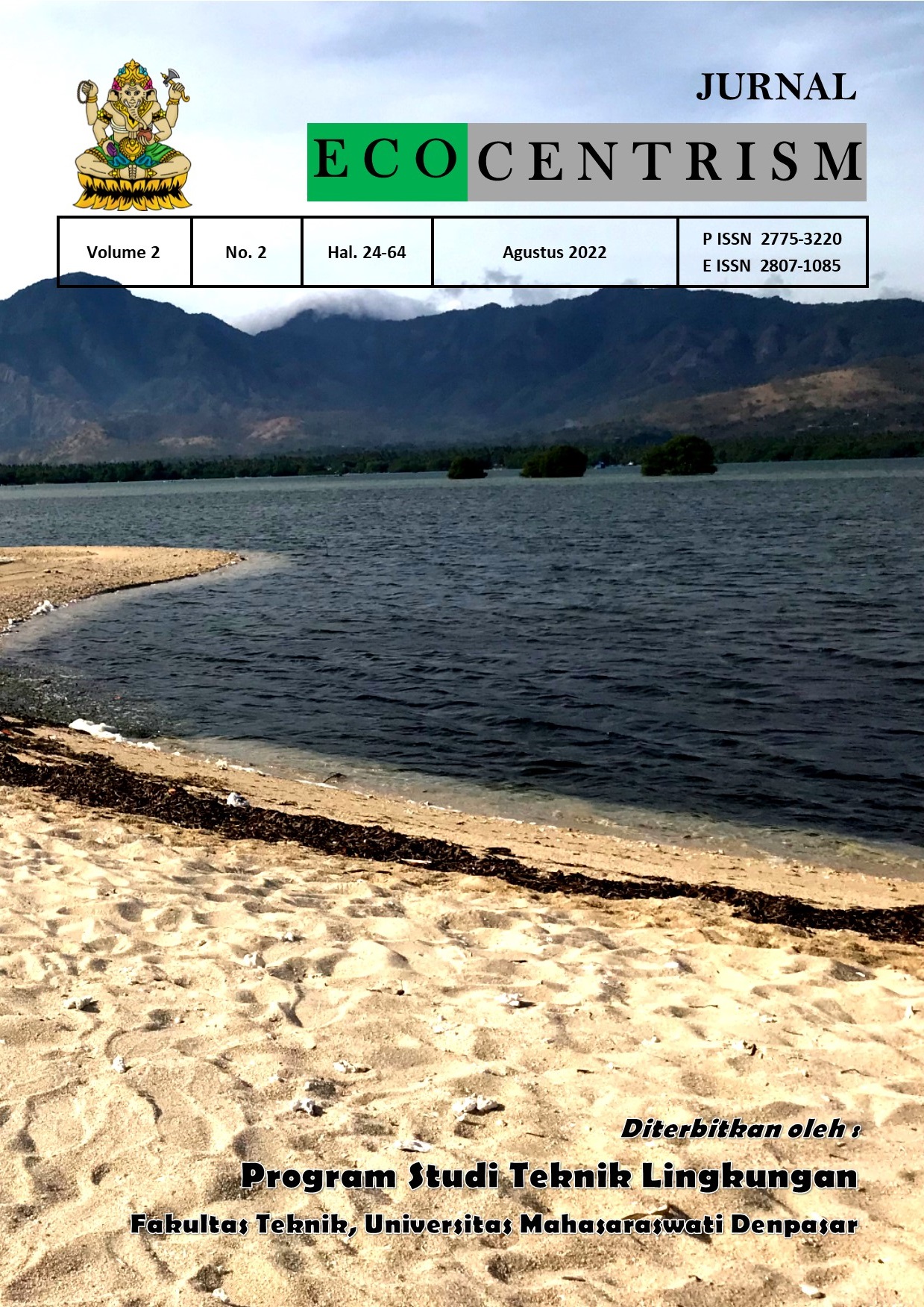 Downloads