DOCTOR'S RESPONSIBILITY IN CIVIL LAW
Keywords:
liability, doctor, civil law
Abstract
The legal relationship between doctor and patient is born out of a therapeutic
transaction. Therapeutic transactions are activities in the implementation of medical
practice in the form of individual health services or so-called medical services based on
their expertise, skills, and accuracy. A therapeutic agreement is an agreement between a
doctor and a patient, in the form of a legal relationship that creates rights and
obligations for both parties. In a legal sense, responsibility means "attachment". The
research method used is library research, namely secondary data obtained from the 1945
Constitution, the Act, the results of literature studies of books, scientific journals,
theses, and relevant references, so this research uses normative legal research methods. .
The doctor's liability in civil law can be in the form of civil legal liability due to a
doctor's civil liability 3 default due to an unlawful act (onrechtmatige daad) the doctor's
civil liability resulting in a loss of the doctor's civil liability as the person in charge. and
forms of liability of a doctor who can be prosecuted in civil law And to ensure legal
certainty and legal protection for the community or patients who feel aggrieved can file
a civil lawsuit through the court on the basis of default or unlawful acts to obtain
compensation from the party who cause the loss.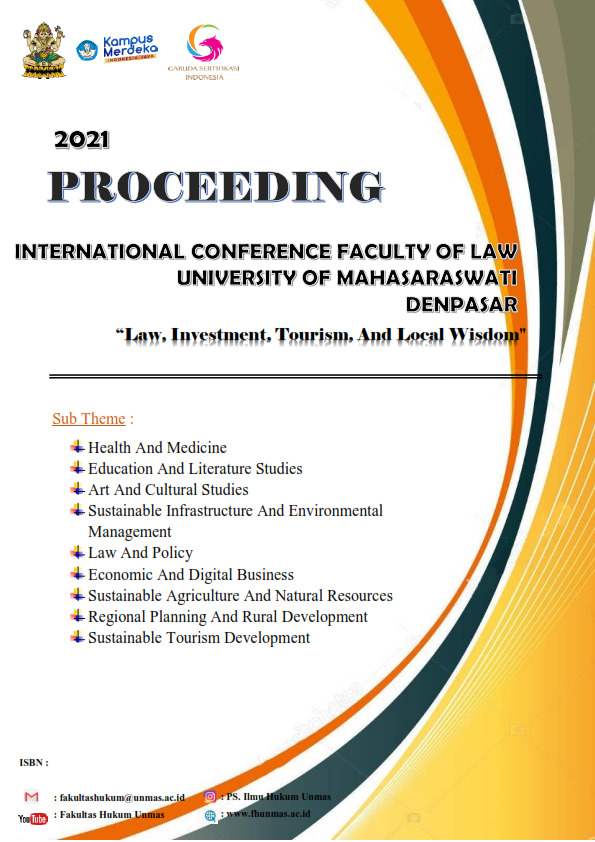 Downloads