EFFORTS TO PRESERVE TETANDINGAN BANTEN TRADITION IN BALI TO SUPPORT BALI CULTURAL TOURISM
Keywords:
Preservation, Tetanding Banten Tradition, Cultural Tourism.
Abstract
The power of Bali is identical to the rituals carried out through ceremony or Tetanding Banten tradition means as a form of gratitude for all the grace and life given. Tetanding Banten tradition in Bali became its own icon of Balinese cultural tourism in the form of Hindu rituals in Bali that are inseparable from the religious system. However, in the development of modernization there is a threat to the declining ability of the younger generation in making Banten tradition a challenge in the existence of Tetanding Banten tradition in Bali. In an effort to maintain the sustainability of Tetanding Banten in Bali to supporting cultural tourism, an effort or strategy is needed. In this study there are two formulations of the problem, namely the role of Religion in maintaining the preservation of Tetanding Banten tradition in Bali to Support Bali Cultural tourism and Whats are Tetanding Banten tradition preservation efforts to support Balinese cultural tourism. The religious system has a big role in maintaining the sustainability of Tetanding Banten tradition in Bali, because in the religious system contained a belief / faith in God that can affect the mindset of the community to keep Tetanding Banten tradition as part of the form of bhakti. This can be done through efforts to conduct counseling and socialization activities, through educational media, optimal.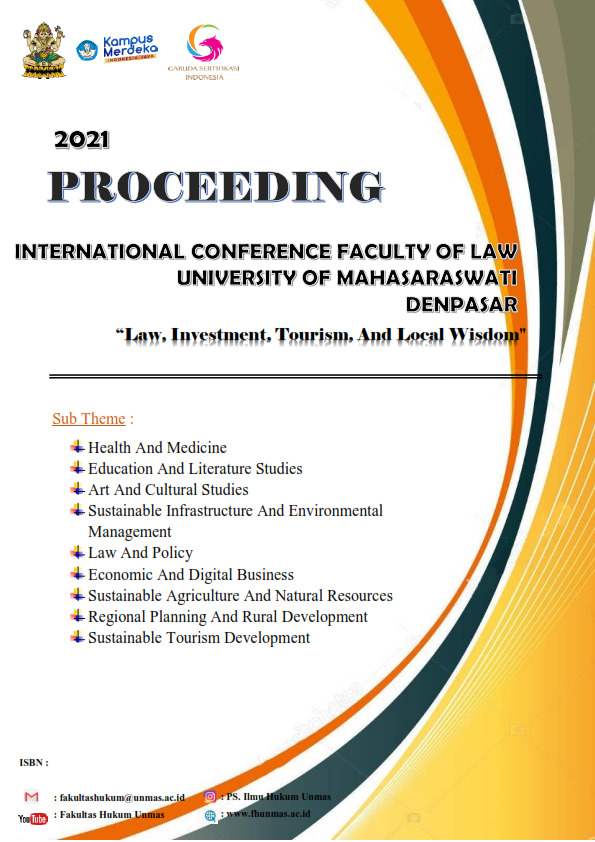 Downloads