ESTABLISHMENT PROCESS OF RESPONSIVE REGIONAL REGULATION IN HANDLING THE COVID-19 IN BALI
Keywords:
Establishment, Responsive, Regulation, Bali, Covid-19.
Abstract
Following the hierarchy of Rules in Indonesia, the regional regulation is a type of rules that happen to be at the lowest order and it is considered to be the authority of regional government. It is common to find out that the implementation of community expectation is not effectively applied. It happened due to several factors. Hence, this study was aimed to provide recommendations on the mechanism for the more responsive establishment of the regional regulation, especially in terms of handling the Covid-19 Pandemic in Bali considering that Bali as a tourism area relies on this sector for its economy. This was normative legal research with social jurisprudence approach, which examine and analyze the law in society using social science as its basis. The study indicated that with regard to the construction of a good and responsive regional regulation, it can be carried out in stages as stipulated in the provisions of Article 15 Paragraph (5) of the Minister of Home Affairs Regulation No. 80 of 2015 is to determine the Priority Scale. In addition, a sociological approach must first be carried out to optimally capture the expectations of the local community.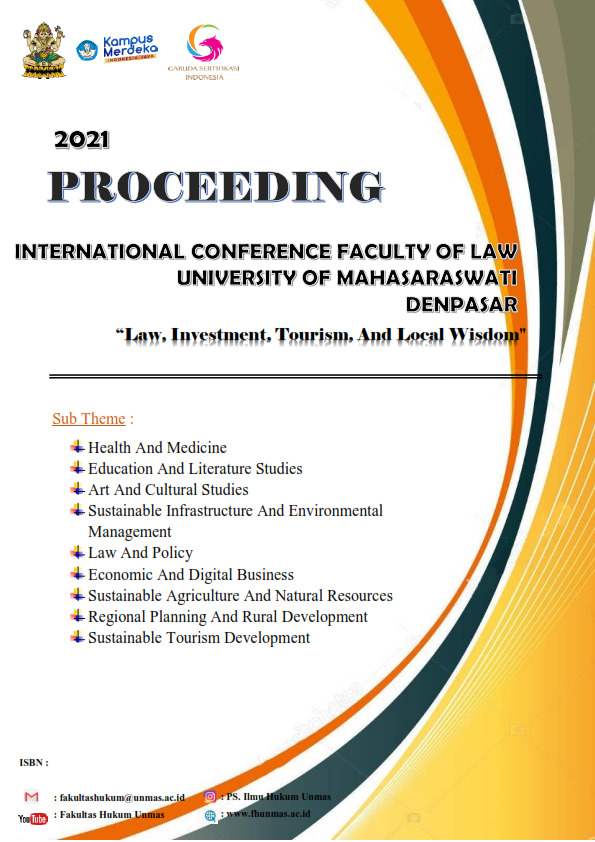 Downloads