LEGAL REVIEW OF PROPERTY LAND OWNERSHIP BY FOREIGN CITIZENS IN INDONESIA
Keywords:
Law of Land Ownership, Indonesian Citizens, Foreign Citizens
Abstract
The importance of the function of a plot of land for humans has resulted in humans being able to defend their land at all costs. Therefore, the former founders of the Indonesian state paid special attention to land that has a high value from any perspective. This is evidenced by the enactment of Law Number 5 of 1960 concerning Basic Regulations on Agrarian Principles which in its points expressly constitutes a form of implementation of Article 33 of the 1945 Constitution. The formulation of the research problem is: How can foreign legal regulations get land ownership rights in Indonesia? What are the legal consequences if foreigners own land in Indonesia with property rights status? The research method uses normative or doctrinal legal research methods. The types of approaches taken are statutory approaches, legal concept analysis, legal comparisons, and legal history. The sources of legal materials used are primary, secondary, and tertiary data sources. The technique of collecting legal materials is a literature study. The technique of analyzing legal materials is conceptual. The results of legal research on land ownership by foreign nationals in Indonesia are not at all open to the possibility of obtaining land rights in the land law system, except usufructuary. Legal consequences for foreign citizens owning land in Indonesia with the status of property rights, namely the occurrence of legal problems between the parties' Indonesian citizen's foreign citizens.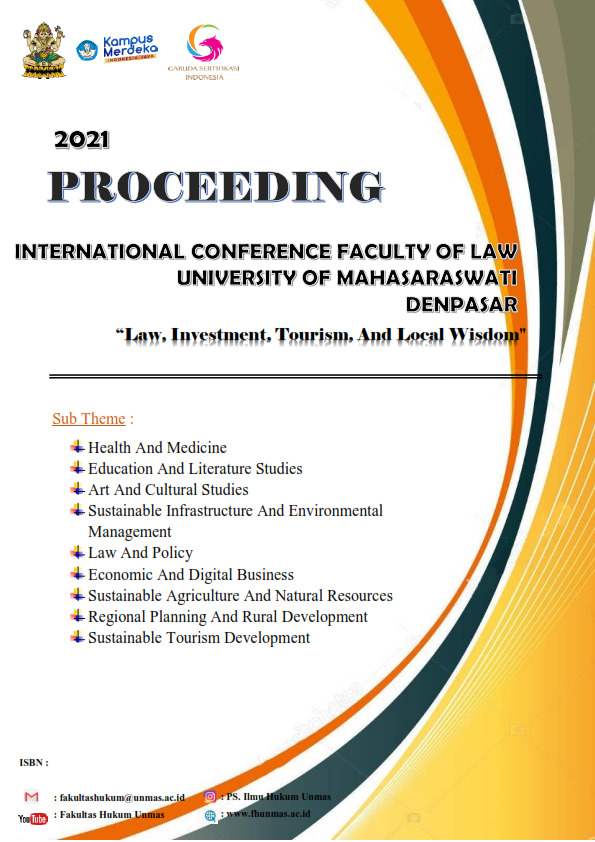 Downloads