THE POWER OF PROOF OF ELECTRONIC SIGNING SYSTEM ON ELECTRONICALLY REGISTERED FIDUCIARY GUARANTEE CERTIFICATES
Keywords:
The Power of Evidence, Electronic signing system; Fiduciary Guarantee.
Abstract
The purpose of this study is to analyze the legal strength of proof of electronic signing systems on fiduciary guarantee certificates registered electronically in terms of Indonesian civil system. This study uses a normative legal research method with a statutory and conceptual approach. The results show that, the evidence in civil cases, especially in Indonesia, cannot be separated from the fourth book of the Civil Code regulating Evidence and Expiration. Article 1866 of the Civil Code regulates written evidence, witness evidence, allegations, confessions and oaths. Electronic signatures have the power of evidence that is inherent like other evidences regulated in the Civil Code. Based on Article 11 paragraph (1) of Law Number 11 Year 2008 concerning Electronic Information and Transactions, Electronic Signatures have the legal force and consequences. If in a civil case examination at court presents an electronic signature as evidence, then in accordance with the legal principle of lex specialis derogat legi generali, the judge must refer to the provisions stipulated in Law Number 11 of 2008 concerning Information and Technology, even though the Book of Law -The Civil Code does not regulate electronic signatures as evidence at trial.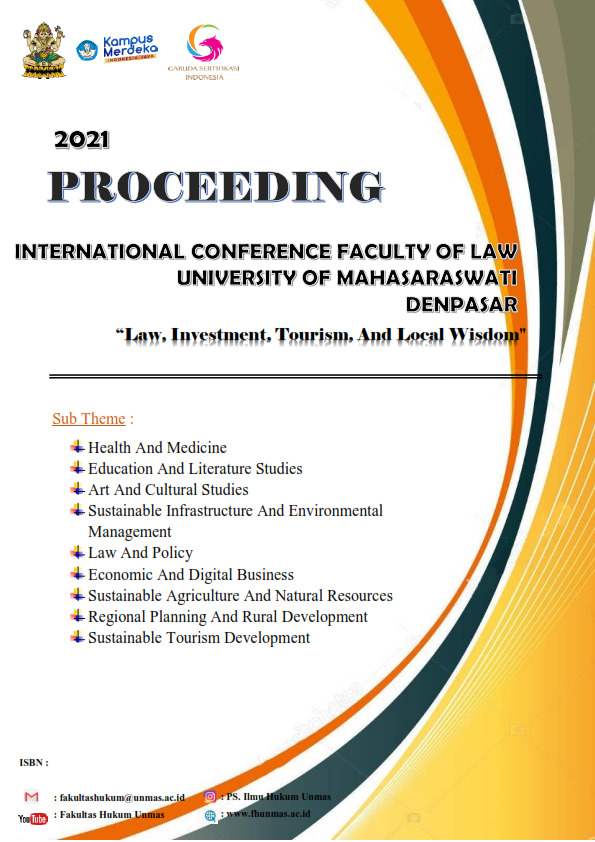 Downloads