THE PHENOMENA OF SPEECH ACT IN LAW DOMAIN OF @NGERTI.HUKUM& @KLINIK HUKUMONLINE INSTAGRAM ACCOUNT (PRAGMATICS STUDY)
Keywords:
speech act, law domain, Instagram account, social media
Abstract
This law research aims to analyze the speech act of two Instagram accounts @Ngerti.Hukum and @Klinik Hukumonline which focused on law information. This research uses written and uploaded feeds of the account owner as the primary data. The method used is observation method and the technique of collecting data applied is reading and taking note on every uploaded information that obtained the highest number of likes. Before the data is being analyzed, the triangular method is conducted by interviewing the competent law experts to support the research as well as relevance theories. After validated, the classified data is ready to be analyzed by using the pragmatics methods which has been adjusted by context of situation. The steps are conducted in order to smoothen the classification of the data contains speech act in law domain. The result of the data analysis is informally descripted in order to make it easier to understand the analysis itself. The result shows that the owner of @Ngerti.Hukum and @Klinik Hukumonline understand the context of situation very well even though these accounts are also facilitating other information, such as: products, law study books, and other law seminars information. The uploaded feeds have implemented locutionary, illocutionary, and perlocutionary speech act by using declarative, interrogative, and directive sentences, to make it easier for readers to understand the content of the feed as well as obtained positive and negative responses. Speech act can be implemented in every realm of community, one of them is in law domain. The implementation of speech act in law study that is uploaded in Instagram, precisely can help the user to understand the meaning of message and information conveyed by the account owner itself.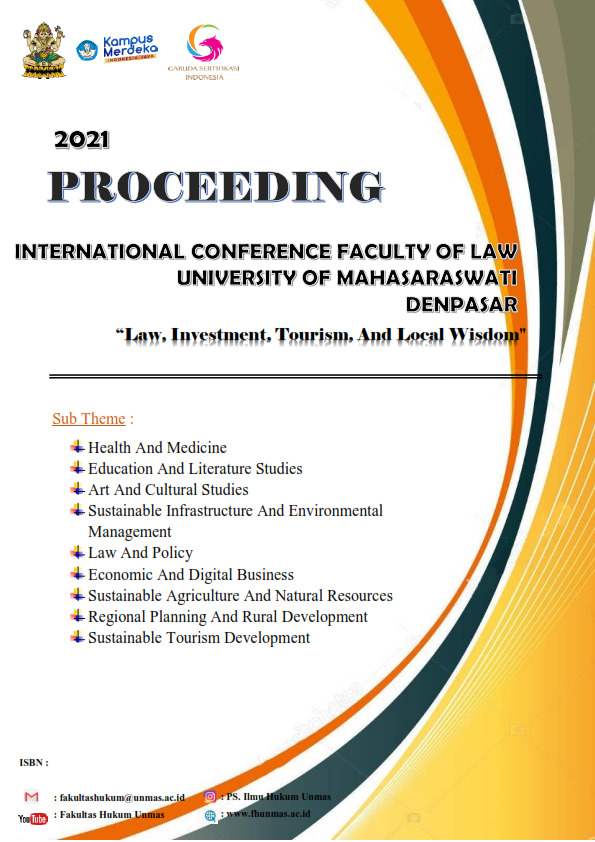 Downloads