QUALITY ANALYSIS & DEVELOPMENT OF SUSTAINABLE TOURISM MEDIA, PRODUCTS & LEGAL
Keywords:
Tourism quality analysis, tourism marketing and products, sustainable tourism law
Abstract
Government intervention in tourism development can be done by implementing several policy instruments that can be used to control and provide incentives in developing sustainable tourism, such as; land use regulations, limiting tourist access to areas prone to damage, protecting local culture, directing environmentally friendly tourist behavior, limiting the use of energy, saving scarce natural resources, reducing pollution and providing incentives for infrastructure development which is also beneficial for the community. hosts such as transportation systems, protection of city green spaces and national parks in improving and improving the travel segment of the destination that has been set. The development of tourism destinations requires good and appropriate planning techniques. Development techniques must incorporate several aspects that support tourism success. These aspects are aspects of accessibility (transportation and marketing channels), characteristics of tourism infrastructure, level of social interaction, linkages/compatibility with other sectors, resilience to tourism impacts, local community resistance levels, and so on. The principles of natural area design are the basics of structuring the area, including aspects that need to be considered and components of structuring the area.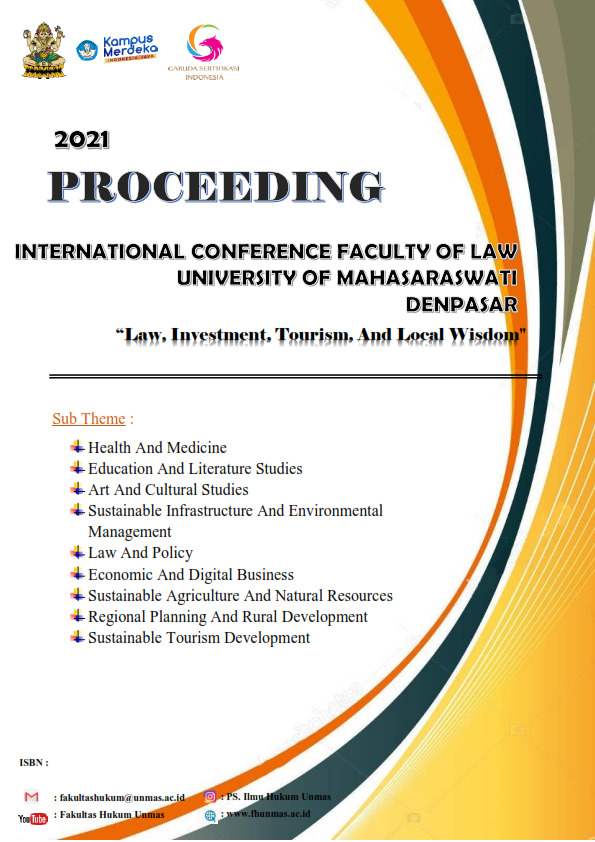 Downloads